About Charlie
I chose to pursue a legal career as I wanted to enter a profession where I could help others and make a genuine difference. I get great satisfaction from meeting new people, solving problems and assisting clients to achieve their objectives.
Charlie is a trainee solicitor. He joined Russell-Cooke in 2022.
Charlie assists with a wide range of family law related matters, including divorce, finances, pre-nuptial and post-nuptial agreements, child arrangement orders and declarations of trusts. 
He understands the anxiety and apprehension many clients experience when going through a relationship breakdown and aims to help individuals navigate this often difficult time in a calm and controlled manner.
Education
Read law at City, University of London, graduating with a first class degree

Awarded the Dean's Scholarship for Academic Excellence from the City Law School to study the Legal Practice Course, in which he obtained a distinction
Charlie's highlights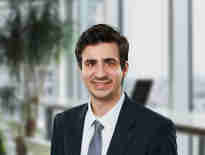 Third parties in financial remedy proceedings — trainee Charlie Gavriel reflects on a thought-provoking case
Third-seat trainee Charlie Gavriel reflects back on one of the cases from his time during the family team and provides an in-depth exploration into the lesser known...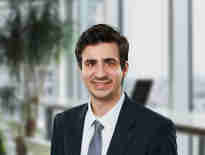 A day in the life of a commercial litigation trainee at Russell-Cooke
View all News & Insights