We advise employees who have been dismissed without being given proper notice, or where the employer's decision was not legally justified.
Issues we can help with include:
drafting a claim
notice entitlements
negotiating with employers
dismissals for disciplinary reasons
dismissals for performance issues
bullying
If you think you have been wrongfully or unfairly dismissed, we would encourage you to get in touch with us at the earliest opportunity. Taking advice before issuing proceedings will allow you to plead your case in the most effective way and reduce the risk of deficiencies and inconsistencies in your claim.
We represent employees from a wide variety of backgrounds, from senior executives and professionals to people in very ordinary jobs. Our clients come from all kinds of sectors, including banking and finance; education; sport; and the public services.
Many of the claims we handle are funded by legal expense insurance. We can tell you how to check whether you are covered and can help in dealing with insurers.
We understand that bringing a claim can be a difficult, stressful experience and we aim to provide you with the support you need throughout the process.
Our team
We are one of a relatively small number of employment law teams that is highly recommended in The Legal 500 (2023).
Our team is praised for their expertise, client service and personal manner. Clients note the team's "excellent client focus" and "client care, they are happy to discuss matters and think of commercial solutions."
Our clients have included:
Employment litigation charging information
Charges are usually based on our hourly rates plus disbursements. We will provide you with an initial estimate of your likely legal costs and will update this as your requirements or the circumstances of the work change. The current range of hourly rates for members of the team is from £165 plus VAT to £450 plus VAT per hour.
Find out more about our pricing, including our range of hourly rates and an example fee estimate. We would be pleased to tailor a costs proposal accordingly.
Many of the claims we handle are funded by alternative means such as legal expenses insurance or so-called 'no win, no fee' arrangements. Find out more about these and other options for bringing a claim.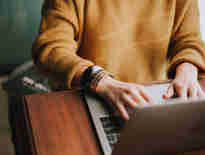 Wrongful and unfair dismissal charging information for employees
We provide advice and representation to employees who are bringing claims in the Employment Tribunal for wrongful or unfair dismissal.
Get in touch
If you would like to speak with a member of the team you can contact our employment law solicitors by email, by telephone on +44 (0)20 3826 7512 or complete our enquiry form below.
Related insights
The latest news and insights from our employment law team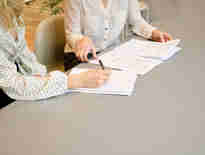 Recruiters 'headhunting' underperforming employees to avoid expensive payouts—The Telegraph
Senior associate Jeremy Coy has been quoted in an article in The Telegraph, which explores the concept of 'reverse hiring', when...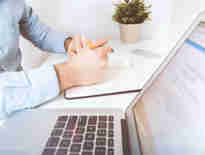 Non-compete clauses in the UK—Corporate Live Wire
Partner Anthony Sakrouge has written an article discussing the proposed changes to non-compete clauses in employment contracts by...
UK FCA's latest offering to whistleblowers fails to address perceived flaws - Thomson Reuters
View all News & Insights