How our commercial contracts and terms of business solicitors can help you
Our specialist team provides commercially focused legal advice tailored to your business requirements. We create and negotiate the contracts your business requires to successfully manage relationships with customers, suppliers and collaborators.
We advise on a range of commercial and business agreements including supplier, manufacturing and distribution agreements, complex framework agreements, brand licensing and franchising agreements, sponsorship agreements, terms and conditions and website policies, online terms and contracts and non-disclosure agreements.
We can also advise on issues arising from public procurement rules.
We have particular experience advising clients in the following business sectors:
technology, media and telecommunications (TMT)
retail and leisure
travel
recruitment
education
consumer goods
automated vending
Examples of our work include:
Supplier contracts
Advising a multi-outlet retail client on a full suite of supplier contracts. The work involved preparing separate documents for different contexts including the supply of goods, services and software.
We also frequently prepare template documents to allow for supplier procurement and engagement with less hassle and less risk.
Customer contracts
We assisted a national vending machine supplier with a multi-million pound per-year contract for the supply of vending machines, including a complex pricing and rebate mechanism.
Moving contracts online
We assisted a telecoms supplier in taking existing paper-based contracts and revising and amending those documents to work online. We also advised on the development of the online sign-up process.
Start-ups
We help startups and growing businesses with commercial and consumer agreements they need to manage risk from day one. Recent start-ups we have assisted include: software suppliers to the financial services sector, package holiday suppliers, e-commerce operators and business services providers.
We understand that every business is different and our team offers a tailored and constructive service to meet your requirements.
We provide clear and concise, practical and responsive advice and have the expertise to provide the protection your business requires.
Charging information
Charges are usually based on our hourly rates plus administrative charges and disbursements. We will provide you with an initial estimate of your likely legal costs and will update this as your requirements or the circumstances of the work change.
We may also be able to offer fixed priced options for clients depending on their budget and the size, type and complexity of the work involved.
We would be pleased to discuss your requirements free of charge and tailor a costs proposal accordingly.
Get in touch
If you would like to speak with a member of the team you can contact our corporate and commercial solicitors by email, by telephone on +44 (0)20 3826 7511 or complete our enquiry form below.
Related insights
The latest news and insights from our corporate and commercial team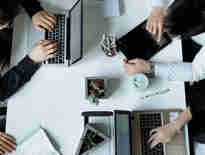 Events
Introduction to fundraising: from SAFEs to Series A
From SAFEs to Series A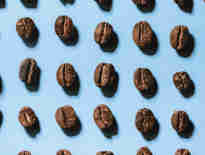 Russell-Cooke completes management buyout of coffee company group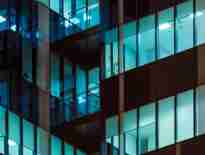 Russell-Cooke assists vegan entrepreneur Heather Mills with an addition to her portfolio
View all News & Insights