Property law and conveyancing
Expert guidance and support from trusted property law and conveyancing solicitors
Understanding property law and conveyancing
The team provides high quality bespoke legal services regarding all aspects of your property sale or purchase.
No matter how complicated the transaction, our focus is on ensuring everything runs smoothly and is handled in a timely, stress-free and communicative manner. 
How our property law and conveyancing solicitors can help you
Our residential property specialists advise on high-value property transactions, in particular prime London residential real estate deals.
We are specialists in prime residential in Central London and other sought after residential property markets and we have vast experience in dealing with clients relocating to the UK from abroad.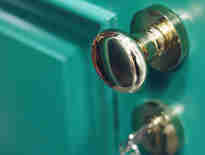 Buy to let—residential conveyancing
We can advise on all aspects of buy to let residential properties including: buying and selling freehold and leasehold property with the intention of letting...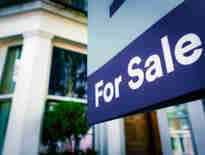 Buying and selling—residential conveyancing
Our experienced conveyancing team is here to help with all aspects of buying and selling residential property...
Chambers UK (2023) praise the team for their client service and "commercial, succinct advice." Commenters note the "strong breadth of expertise" across the team.
Our approach
Personal touch and attention to detail.
Our clients include high and ultra-high net worth individuals, including high-profile figures, based both domestically in the UK and overseas. We are part of our clients' professional inner circles and many clients remain so for years, even decades.
We can help you with:
buying and selling residential property
investment buy to let properties
lease extensions and enfranchisement 
Our lawyers can also advise on all aspects of buy to let residential properties as well as assisting with all types of enfranchisement and lease extension work.
We also advise many overseas buyers and investors of UK real estate.
Get in touch
If you would like to speak with a member of the team you can contact our property law solicitors by email, by telephone on +44 (0)20 3826 7519 or complete our enquiry form.
Get to know our property law and conveyancing team
Get in touch with one of our solicitors
---
Conveyancing FAQs
Our conveyancing experts answer some common questions which may help when you are looking to buy or sell your home.
What is conveyancing?
Conveyancing involves legally transferring home or land ownership from a seller to a buyer. This process is required when buying or selling a property or remortgaging.
What is conveyancing? What is the difference between a solicitor and a conveyancer?
A conveyancer can only carry out property transactions, whereas a solicitor can also offer services in other areas of law which means we can offer additional support with property-related issues such as wills, lease extension, boundary disputes and shared/joint ownership contracts.
What will my solicitor do for me?
We will conduct vital searches with organisations such as local authorities and utility companies to ensure there are no building plans which may affect the purchase. These searches can also reveal if sewers run close to the property, if the area is categorised a flood risk and whether there are any financial liabilities hanging over from past inhabitants.
We will advise on any 'incurred costs' such as Stamp Duty Land Tax, review contracts drawn up by the other parties and liaise with the mortgage lender.
We will also pay all related fees on your behalf (with money you have already transferred to the Russell-Cooke client account).
When do I appoint a solicitor?
You should appoint a solicitor as soon as you consider buying or selling a property – even before you have made an offer or someone else has made you an offer. The whole process is speeded up the earlier you have us on board.
Can I discuss my property matter with you before I decide to instruct you?
Yes. We understand that some conveyancing matters can be complicated. Our experts are on hand to talk through your specific matter without obligation, explaining in detail how we can assist.
You can call us on +44 (0)20 3826 7519 for further information.
When do I need to pay?
Once you have instructed us, we ask for £450 to cover search fees and other out of pocket expenses. The remainder of the agreed fees and costs are payable immediately prior to the completion of the transaction.
Will I have a dedicated person looking after me?
Yes, you will have a named executive with an experienced member of the support team dedicated to looking after you.
How long will the process take?
Making your transaction proceed quickly and smoothly is a key focus of our service. We will do everything we can to ensure that your transaction is completed at the speed you require.
If there is a delay for any reason beyond our control, we will endeavour to chase other parties to drive the transaction forward as quickly as possible.
What happens if I change my mind about selling, buying or the transaction fails through no fault of my own?
Whether you are buying or selling, you can change your mind before the point at which contracts are exchanged. Once contracts are exchanged you are legally bound to complete. If you pull out before exchange, we may make a charge depending on the amount of work we have done on your behalf.
Related insights
The latest news and insights from our property law and conveyancing team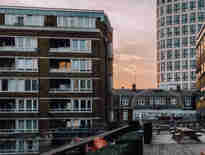 Leasehold reform: ringing the changes—EGI
Following the King's Speech, partner Shabnam Ali-Khan authored an article featured in EGI, examining the implications of leasehold and freehold in the...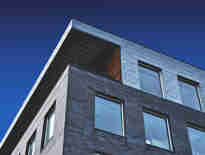 Can I stop smokers from buying a flat in my building?—The Times
Partner Shabnam Ali-Khan has written a column in The Times, addressing a homeowner's concern about selling her flats in the building...
Avon Ground Rents v Canary Gateway (Block A) RTM - Court of Appeal decision
View all News & Insights