How we can help
We advise employers (ranging from London based, to national and multi-national employers) on best practice in carrying out disciplinary and grievance procedures, including the steps which need to be taken when terminating someone's employment.
We can:
help you to avoid an unfair or constructive dismissal claim
ensure that the steps you take and the correspondence you send put you in the best light
guide you in any negotiations and help you to ensure that any attempt to negotiate does not count against you
prepare the settlement agreements you will need if you reach an agreement
Whatever your query, our team will do more than warn you about worst-case scenarios and list your obligations as an employer. We aim to provide the best practical advice for your situation, pointing you towards the most sensible, risk-managed approach.
Employers who consult us when a problem first arises nearly always manage to avoid tribunal proceedings.  For additional reassurance, however, Employment Risk Solutions allows you, for an annual premium, to insure your business against the risk of employment tribunal claims.
Our team
We are one of a relatively small number of employment law teams that is highly recommended in The Legal 500 (2023). We are a six-strong team of specialist employment lawyers. Cases we have dealt with recently include cases involving allegations that the employer had prejudged the outcome of a procedure, cases involving criminal conduct by the employee, and cases involving employees on long term sick leave. Clients include companies and other businesses, barristers chambers, sports clubs, charities, schools, trade and regulatory bodies and government bodies. We tailor our service to the specific needs of each client, providing one-off advice or ongoing assistance as required.
Charging information
Charges are usually based on our hourly rates plus administrative charges and disbursements. We will provide you with an initial estimate of your likely legal costs and will update this as your requirements or the circumstances of the work change.
The current range of hourly rates for members of the team is from £165 plus VAT to £450 plus VAT per hour. 
We may also be able to offer fixed priced options for work such as drafting of contracts, policies and handbooks.
We would be pleased to discuss your requirements free of charge and tailor a costs proposal accordingly.
Get in touch
If you would like to speak with a member of the team you can contact our employment law solicitors by email, by telephone on +44 (0)20 3826 7512 or complete our enquiry form below.
Related insights
The latest news and insights from our employment law team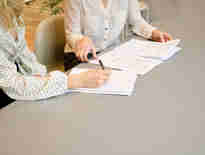 Recruiters 'headhunting' underperforming employees to avoid expensive payouts—The Telegraph
Senior associate Jeremy Coy has been quoted in an article in The Telegraph, which explores the concept of 'reverse hiring', when...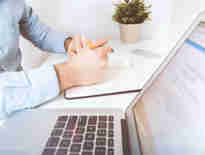 Non-compete clauses in the UK—Corporate Live Wire
Partner Anthony Sakrouge has written an article discussing the proposed changes to non-compete clauses in employment contracts by...
UK FCA's latest offering to whistleblowers fails to address perceived flaws - Thomson Reuters
View all News & Insights