Your need
Many legal instructions relate to a specific project or problem that needs a commercial resolution. However, startups and growing businesses also often need legal advice on an ad hoc basis and at short notice on a wide range of legal issues.
Our in-house service has been designed to meet this need and allow businesses to access high quality legal advice on a flexible basis. By developing long term strategic relationships with our clients we gain an understanding of their sector and business drivers and are able to act as a virtual in-house legal team. We also work with existing in-house teams to provide additional support when needed.
The growing complexity involved with running a business means that many legal problems often require a cross-disciplinary response. The breadth and depth of our expertise means that we are able to create bespoke teams drawing on expertise from a range of practice areas. It also means that we are able to advise on a broad range of the legal issues that a business may face: 
Our service
Our in-house legal support service allows businesses to obtain advice from a trusted adviser quickly, at an early stage and in relation to issues where it may not ordinarily be cost-effective to instruct lawyers. This can either be:
on an ad hoc or occasional basis, where you would benefit from our expert input or a second opinion on issues as and when they arise; or
for a specific project
As well as helping businesses make the best-informed decisions and plan for the future, we also have the experience to anticipate problems before they arise.
Our approach
You can opt for a single point of contact at Russell-Cooke or deal directly with individual specialists. We are can work alongside your business's existing professional advisers and can also introduce you to trusted partners from our own network, including leading law firms in different jurisdictions.
We will agree a tailored fee-structure for our service to reflect the level of support you need that is designed to give you the best value. We are happy to discuss a range of different options with you to achieve this.
For more information please contact: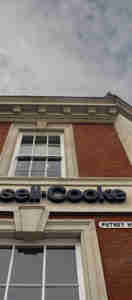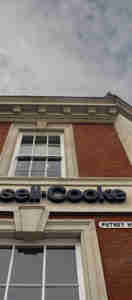 Get in touch
If you would like to speak with a member of the team you can contact our dispute resolution solicitors by email, by telephone on +44 (0)20 3826 7513 or complete our enquiry form.