We offer specialist, bilingual expertise to clients who require assistance with French and cross-border tax advice.
We can:
advise on the various taxes that may be levied on French assets (e.g. property) - wealth tax, capital gains tax and inheritance tax and assist with the various declarations required
advise on the new tax regime applicable to trusts and reporting obligations since 31 July 2011 (The 2011 French supplementary budget of 29 July 2011 (LFR 2011) subjects trusts and estates to French tax. New reporting obligations are created on trustees and personal representatives effective in 2012)
use an Anglo French approach with unique tailor-made solution for your specific circumstances with an extensive network of French contacts
Our team
All members of the team from our lawyers to our administrative assistants and support staff are bilingual. Our team of dual qualified lawyers has firsthand knowledge of the interaction of the French and English/UK legal and tax systems. We have huge experience in the field of the various taxes and duties in connection to French property ownership and how it affects foreign domiciled individuals.
We belong to the relevant professional associations including the Franco-British Lawyers Society, the French Chamber of Commerce and STEP England & Wales and STEP France (Society of Trust and Estate Practitioners). 
Our people
Our French law and tax team is led by Nicole Gallop Mildon , an experienced bilingual Avocat au Barreau de Paris and Solicitor qualified in both French and English law.
Patrick works closely with:
Richard Frimston, consultant in the private client group
Christopher Salomons, consultant in the private client group
Nicole Gallop Mildon is a qualified notaire and advises on a wide range of matters relating to French property, including advice on tax and estate planning. She has an extensive professional network across France and other European countries which enables her to provide a seamless service to her clients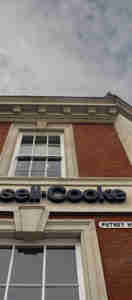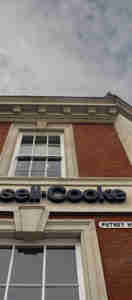 Charging information
We work on hourly rates which reflect the skill and experience of our French qualified lawyers (who are also English solicitors), and other bilingual members of the team.
At the outset we will let you have an estimate or budget of the likely costs based on the information available to us at the time and will update these if your requirements or the circumstances of the case change.
We will work with you and your other professional advisers to find a solution which is effective across boundaries and taking into account not only the level of risk which you are prepared to accept but also the relative financial importance of the matter to you.
Get in touch
If you would like to speak with a member of the team you can contact our French law solicitors by email, by telephone on +44 (0)20 3826 7514 or complete our enquiry form below.
Related insights
The latest news and insights from our French law team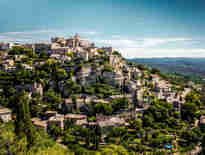 Punished enough by Brexit: France could relax 90-day rule for British second home owners—The Telegraph
An article quoting partner Nicole Gallop Mildon has appeared in the Telegraph, addressing the potential relaxation of France's 90-day visa...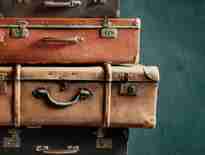 Lost in translation? Navigating the French and English systems for private clients - eprivateclient
Russell-Cooke expands French desk offering with private client partner hire
View all News & Insights