Russell-Cooke has helped numerous startups put their business idea on a sound legal footing. We can provide specialist commercial legal advice for any startup or new business.
We offer a package of fixed price specialist advice designed for cost conscious startup and growing businesses including documents and registrations. 
Members of the team frequently train entrepreneurs on the legal aspects of setting up a business. See our legal guide for startups brochure and contact Guy Wilmot for further information about training.
When starting or growing a young business keeping control of costs and budgets is critical. We understand that legal costs are often uncertain as many law firms are reluctant to offer a fixed price for legal work.  For this reason many businesses do not obtain formal legal advice at the outset, something which they may later regret. Many problems are more expensive, time-consuming and difficult to deal with later in the life of a business and may even reduce the value of the business.
Legal pack for startup businesses
Russell-Cooke's legal pack for startup businesses provides you with a flexible package of specialist legal advice, documents and registrations, adapted for your business, at a competitive fixed price.
We will discuss your business plan with you and advise you on the legal requirements of your business on a free, no-obligation basis. If you have a limited budget we can help to prioritise your legal requirements. We will break down your requirements into individual fixed-price deliverables. We will liaise with our specialist employment department for particular employment law deliverables. 
You will have the peace of mind of having obtained professional advice while controlling your costs.
Russell-Cooke's startup pack includes:
an initial no-obligation telephone consultation to discuss the services we can provide to your business and how we are able to assist you
guidance on the general legal requirements of your business (what you need to do or to get started)
as many (or as few) of our product deliverables as you need - at a competitive fixed price
Deliverables
The deliverables may include the following:
company formation
shareholders or partnership agreements
terms of business
employment contracts
employee handbook
articles of association/constitution
trade mark search and application, domain and business name advice
self-employed consultant contract
loan agreement
website terms of use and privacy policy
security document (debenture or legal charge)
Sector expertise
We have advised startups to set up businesses in sectors as diverse as hospitality, e-commerce, software, tech, automotive, distribution, recruitment, fast moving consumer goods, property, advertising and marketing, communications and media. To find out more about our startup clients and what brought them to where they are today, check out our new Q&A series origin stories.
Terms of business
We frequently assist businesses to develop user-friendly template terms of business and provide staff training on contract formation and contract risks.
Corporate affairs
One area where we can add significant value is to advise on the corporate structure and the terms of shareholders and partnership agreements, allowing any issues which later develop to be dealt with more easily.
Charging information
Russell-Cooke offers a 30 minute initial consultation (free of charge) in order to discuss the services we can provide to your business. While we will be constructive and helpful on this call, please be aware that we cannot provide legal advice that you can rely on until we have set you up as a client of the firm.
With our startup pack we can provide your new business with as many standard documents and applications as may be required, on a competitive fixed-fee basis allowing you to keep to a fixed budget.
For more information please contact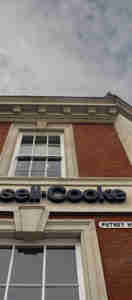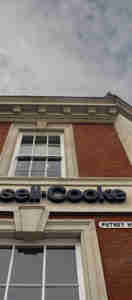 Get in touch
If you would like to speak with a member of the team you can contact our corporate and commercial solicitors by email, by telephone on +44 (0)20 3826 7511 or complete our enquiry form below.
Related insights
The latest news and insights from our corporate and commercial team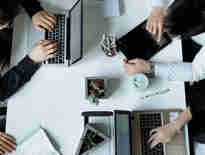 Events
Introduction to fundraising: from SAFEs to Series A
From SAFEs to Series A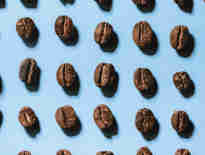 Russell-Cooke completes management buyout of coffee company group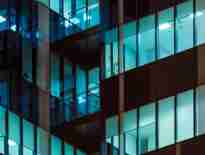 Russell-Cooke assists vegan entrepreneur Heather Mills with an addition to her portfolio
View all News & Insights