Russell-Cooke fields a full-service commercial property department, which is adept in handling investments, landlord and tenant work, finance transactions and development projects. The practice is particularly active in the corporate occupier space.
Corporate real estate transactions have advanced in their scale and complexity enormously in the last ten years. Our clients demand lawyers who reflect this and their need for driven, decisive and timely advice.
this is a practice which builds genuine and successful relationships with clients and other professionals. Its culture is open and collaborative, to the great benefit of client outcomes.
Our team
Our team of specialist corporate and real estate lawyers, supported by tax and structuring advisers, deliver a service which ensures corporate aspects of the project are effectively addressed, without ever losing sight of the underlying real estate issues which drive the transaction commercially.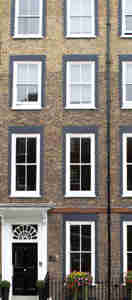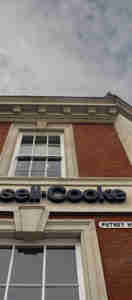 Our sector focused expertise centres on two types of transactions
Acquisitions and disposals
Deals which are fundamentally driven by the transfer of real estate will generally involve ownership of property moving from seller to buyer. However, for a variety of reasons the buyer and seller may prefer to structure the deal as the transfer of ownership of a company or other structure which already owns the property assets.
As well as offering the type of technical excellence many law firms are able to provide in relation to both corporate and property law, our extensive experience of providing corporate and commercial advice to clients in the real estate sector means we provide a more focused and commercial service on this type of transaction.
Dealing with corporate lawyers who understand the real estate market, and real estate lawyers who understand corporate issues, means that we identify and resolve issues at an early stage. Our advice is always based on a pragmatic and commercial approach.
We handle deals of varying levels of size and complexity - from nine-figure purchases of pure property SPV companies, to deals with a smaller price tag but other complicating factors such as large groups of individual selling shareholders.
Real estate finance
Our experienced team of specialist real estate and corporate lawyers are able to assist you in funding any asset. We act for lenders (institutional lenders, private and foreign banks, development funders) and borrowers of all types across a wide range of property classes and sectors.
Working together, we provide seamless advice on structuring any form of debt facility secured against any type of UK property. We have experience in acting for both senior and mezzanine lenders and are well-used to dealing with cross-border transactions.
Our pragmatic and commercial advice ensures that transactions of every level of value and complexity are dealt with quickly and efficiently. We welcome the opportunity to talk to you about your real estate financing needs.
Our approach
We act on complex, multi-dimensional and multi-jurisdictional matters on a regular basis. We take a measured and unstuffy approach to solving problems. We consider ourselves to be part of our clients' professional inner circles and have a wide network of international advisers that allows us to seamlessly project manage transactions involving other jurisdictions.
We often advise our clients at an early stage on structuring and tactical issues in preliminary negotiations. We would be delighted to talk to you then, or at whatever stage your project has reached.
The Legal 500 (2023) praises the team's "excellent speed of response, knowledge and pragmatism". One commenter notes "this is a practice which builds genuine and successful relationships with clients and other professionals. Its culture is open and collaborative, to the great benefit of client outcomes."
Get in touch
If you would like to speak with a member of the team you can contact our real estate planning and construction solicitors; Holborn office (Email Holborn)  +44 (0)20 3826 7523; Kingston office (Email Kingston) +44 (0)20 3826 7518; Putney office (Email Putney) +44 (0)20 3826 7518 or complete our form.
Related insights
The latest news and insights from our real estate planning and construction team
View all News & Insights