We advise employers (ranging from London based, to national and multi-national employers) on problems relating to discrimination law and whistleblowing, including allegations of:
victimisation and harassment
age discrimination
sex discrimination
race and religious discrimination
disability discrimination
discrimination based on sexual orientation
We also represent organisations who have discrimination claims brought against them by members, customers, etc. relating to the exercise of their functions, rather than any discrimination in employment.
Our breadth of experience and technical knowledge of discrimination law makes us well-placed to help employers avoid financial and reputational damage. There is no limit to the financial damages that a tribunal can award in discrimination cases.
Our team
We are one of a relatively small number of employment law teams that is highly recommended in The Legal 500 (2023). We are a six-strong team of specialist employment lawyers. We have a strong track record and have handled high-profile cases, including the associative discrimination case Coleman v Attridge Law, a whistleblowing claim against the television production company Vera Productions and a claim involving allegations of sexual misconduct against one of England's richest men
Acting for trade or qualifying bodies, or bodies exercising public functions, we have successfully defended a number of very large discrimination claims in which the claimants were claiming for loss of career, obtaining some of the largest costs awards ever awarded in the Employment Tribunal. Unlike many other employment teams, we also regularly act for employees in whistleblowing and discrimination claims - enabling us to offer a special insight into what the other side is likely to be thinking. 
Charging information
Charges are usually based on our hourly rates plus administrative charges and disbursements. We will provide you with an initial estimate of your likely legal costs and will update this as your requirements or the circumstances of the work change.
The current range of hourly rates for members of the team is from £165 plus VAT to £450 plus VAT per hour.
We may also be able to offer fixed priced options for work such as drafting of contracts, policies and handbooks.
We would be pleased to discuss your requirements free of charge and tailor a costs proposal accordingly.
Get in touch
If you would like to speak with a member of the team you can contact our employment law solicitors by email, by telephone on +44 (0)20 3826 7512 or complete our enquiry form below.
Related insights
The latest news and insights from our employment law team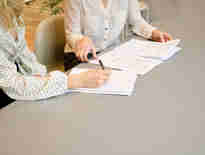 Recruiters 'headhunting' underperforming employees to avoid expensive payouts—The Telegraph
Senior associate Jeremy Coy has been quoted in an article in The Telegraph, which explores the concept of 'reverse hiring', when...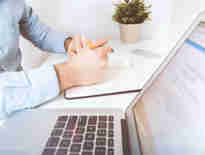 Non-compete clauses in the UK—Corporate Live Wire
Partner Anthony Sakrouge has written an article discussing the proposed changes to non-compete clauses in employment contracts by...
UK FCA's latest offering to whistleblowers fails to address perceived flaws - Thomson Reuters
View all News & Insights