How we can help
We act on a full range of employment related transactional support work, from smaller domestic corporate transactions to large and complex cross-border corporate transactions involving multinationals.
We also advise on the employment related implications of corporate real estate transactions.
Our work often involves helping businesses understand and comply with the Transfer of Undertakings (Protection of Employment) Regulations 2006 (TUPE). 
The assistance we provide to buyers includes:
advising on employment due diligence
drafting employment provisions in transactional documents, such as asset or share purchase agreements, including employment related warranties and indemnities
advising on the effect of TUPE on relevant business transfers and service provision changes, including in relation to information and consultation requirements and the effect of TUPE on employment contracts and related liabilities
advising on pre and post-completion dismissals
post-completion harmonisation of terms and conditions of employment
calculating employment related liabilities connected to the acquisition
advising on transaction related bonuses and other incentives
sourcing and co-ordinating employment law advice from other jurisdictions in cross-border transactions
When acting for sellers, we advise on these issues from the seller's perspective and, for instance, assist with organising an employment 'data room' where appropriate and responding to due diligence enquiries.
Below are examples of transactional support work that has been undertaken by members of our team:
advised a UK insurance company on employment aspects of its takeover by a Japanese insurance company
advised a US bank on post-merger harmonisation of terms and conditions outside the US and co-ordinated the provision of related advice from numerous jurisdictions
advised a European mobile phone manufacturer on its acquisition of a UK software company
advised a US energy company on its acquisition of a UK rivaladvised a local authority on its TUPE obligations in connection with the takeover of a shopping centre
advised a UK property developer on its acquisition of a golf course in the UK
Our team
We are one of a relatively small number of employment law teams that is highly recommended in The Legal 500 (2023). We are a six-strong team of specialist employment lawyers. We act for a broad range of businesses, from small domestic companies to large multinationals. Our technical and commercial employment expertise allows our clients to make informed commercial decisions. We are happy to assist international law firms and in-house corporate/commercial lawyers that do not have an employment law capability in the UK. For instance, by acting as a 'satellite' employment team working alongside their corporate/commercial teams on mergers and acquisitions
Charging information
Charges are usually based on our hourly rates plus administrative charges and disbursements. We will provide you with an initial estimate of your likely legal costs and will update this as your requirements or the circumstances of the work change.
The current range of hourly rates for members of the team is from £165 plus VAT to £450 plus VAT per hour. 
We would be pleased to discuss your requirements free of charge and tailor a costs proposal accordingly.
Get in touch
If you would like to speak with a member of the team you can contact our employment law solicitors by email, by telephone on +44 (0)20 3826 7512 or complete our enquiry form below.
Related insights
The latest news and insights from our employment law team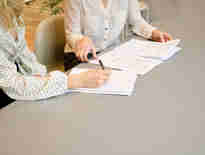 Recruiters 'headhunting' underperforming employees to avoid expensive payouts—The Telegraph
Senior associate Jeremy Coy has been quoted in an article in The Telegraph, which explores the concept of 'reverse hiring', when...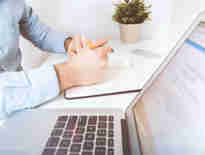 Non-compete clauses in the UK—Corporate Live Wire
Partner Anthony Sakrouge has written an article discussing the proposed changes to non-compete clauses in employment contracts by...
UK FCA's latest offering to whistleblowers fails to address perceived flaws - Thomson Reuters
View all News & Insights