Why Russell-Cooke?
Our business immigration team has been consistently ranked as one of the best in London and the UK and advises on all aspects of UK business immigration law.
Added confidence: We have for many years in a row been independently ranked as one of the leading business immigration law teams in London and the UK. This gives our clients added confidence that we are a good choice to help them achieve the immigration related outcomes that they want.
Success rate: There are many grounds on which sponsor licence and visa applications can be refused, including a failure to meet the eligibility requirements set out in the Immigration Rules and/or separate Home Office guidance, incorrect or insufficient documentation being submitted, ineligible Key Personnel applying to hold those roles, applications for sponsor licences and/or visas being incorrectly completed, deadlines being missed, incorrect application fees being paid, Certificates of Sponsorship being incorrectly assigned. However, our solicitors have an extremely high success rate with business immigration applications.
Speed and insight: Many of our clients have required applications to the Home Office to be processed more quickly than standard Home Office processing times, and where there is no official mechanism to speed up such applications. Our solicitors are adept at 'speeding up' Home Office processing times in these scenarios for our employer clients. For instance, we have often had applications, which can take between 8 - 18 weeks to process, approved within just a few working days by deploying creative arguments.
Personal approach: We understand that immigration is intensely personal, even for businesses, and we reflect this in our advice and approach.
Trusted by a very wide range of organisations: Businesses across a very wide range of industry sectors have trusted us to help them achieve their immigration related objectives in the UK, ranging from London based, to national and multi-billion pound listed multinationals, to large financial institutions, to professional services firms, to charities, to small and medium sized businesses.
Our immigration law advice for businesses
Business immigration related areas that our immigration lawyers advise employers on include:
Skilled Worker visa applications
Global business mobility: Senior or specialist worker visas
Advice relating to all aspects of the sponsorship regime, including licensing as a sponsor with UK Visas and Immigration and ongoing compliance with the sponsor regime
Innovator Founder, Global Talent and Scale-up Worker, UK Expansion Worker, High Potential Individual (HPI), India Young Professionals Scheme and Graduate visas
contentious business immigration matters, including challenging unlawful Home Office decisions, e.g. by judicial review or appeal
compliance audits and manuals and ongoing compliance with UK immigration laws and sponsorship duties
advising on appropriate record keeping and monitoring processes
standard visitor visas
training for businesses, including training on compliance procedures and recruiting international staff
visas for dependants and overseas entry clearance applications
'switching' between relevant immigration categories
immigration appeals and visa extension applications
immigration aspects of mergers and acquisitions
We also provide advice to individual immigration clients. Our immigration team is a member of the Immigration Law Practitioners' Association (ILPA).
The team is ranked in The Legal 500 where praise is given for being a "standout presence in immigration law" and "particular experience in handling immigration mandates for national and international corporates"
Immigration know-how
Various immigration solicitors in our team have for many years provided other lawyers with training relating to business immigration, including via talks to other leading law firms and The Employment Lawyers Association (ELA).
Immigration solicitors in our team have written immigration articles for legal publications such as Corporate Counsel, Corporate International, Lawyer Monthly, Global Legal Post, Tolley's Employment Law and the International Bar Association's Immigration and Nationality Newsletter and have provided expert commentary on immigration law developments for national publications such as The Guardian, The Times, The Independent and Personnel Today.
Get in touch
If you would like to speak with a member of the team you can contact our immigration law solicitors by email, by telephone on +44 (0)20 3826 7668 or complete our enquiry form below.
Related insights
The latest news and insights from our immigration law team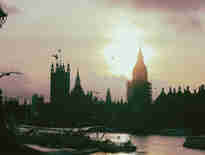 Impending Immigration Health Surcharge increase
Ed Wanambwa delves into the impending increase in the Immigration Health Surcharge (IHS) in January 2024, the potential impact and how to mitigate the effects...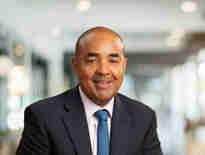 Russell-Cooke partner, Ed Wanambwa, panellist at the 8th Transatlantic Conference ELA/American Bar Association conference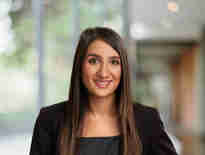 Events
Bhavneeta Limbachia to attend ABA Annual Labour and Employment Law Conference
View all News & Insights