Criminal and financial crime
Expert guidance and support from criminal and financial crime solicitors
Understanding criminal and financial crime
Being subject to an allegation that you have committed a crime can be a life changing event. The consequences can be catastrophic for you and your family. Your reputation will be on the line and the financial consequences could be ruinous. You need the best possible representation as quickly as possible. 
Your lawyer needs to strong and experienced in the most serious cases. They must be able to leave no legal stone unturned in your defence. They are your guide through the hostile and unfamiliar world of the criminal justice system. They should be of the highest integrity and respected by police and prosecutors alike.
Russell-Cooke's criminal law team has been the choice of cabinet ministers, Lord Justices, performers, celebrities, premiership managers and footballers, editors of national publications, leaders of business and professionals for more than 50 years. It is an ideal size being not too small to have the resources and back-up necessary but not so large for clients to risk being lost amongst other larger fish. The best representation from a firm with a track record of success does not come cheap but the team will spare no effort to provide real value.
Russell-Cooke has been described recently as "one of the best firms practising in crime." It has the lawyer you need.
A relatively small team made up primarily of very experienced solicitors. As a result, the quality is excellent and very partner led.
Investigations
The Team has huge experience, going back over thirty years, of defending in prosecutions for very serious offences.
Being well represented as early as possible can make a big difference as it could mean that an investigation does not develop into a prosecution. Ensuring that investigators only obtain the evidence to which they are properly entitled whether documents or statements at interview is key. Cooperation can have benefits but too cooperative an approach can be abused by aggressive investigators. Many of our clients have a high profile and so even reporting of an investigation can be a real problem. Investigation techniques are similar across many areas and agencies and so experience of hundreds of investigations is a big help. Investigations are often designed to exert pressure and a fearless and fully resourced lawyer is always best placed to protect you from it. The problems of pressure are particularly acute for vulnerable clients. Acting for clients with mental health, age related or addiction problems requires special skills and understanding. We regularly act for journalists and media organisations who are threatened with prosecution.
For serious offences or for existing clients of the firm, we provide an emergency response service to respond to raids or arrests. For clients who think that they may be subject to either of these because of an ongoing investigation, we recommend an early discussion to put contingency arrangements in place.
Heavy weight crime
Many of the clients with whom we deal are professional people accused of financial offences but we also have long and deep experience of acting in connection with the most serious non-financial crimes. These have included many high profile allegations of murder, manslaughter, terrorism, sexual offences, firearms, drug importation, extortion and conspiracies. More than 60 years of experience of the most challenging cases at partner level alone can be brought to bear.
Recent cases include allegations of large scale and organised drug importation and tobacco and alcohol smuggling, murder alleged against a businessman and the attempted supply of ammunition by a warrant officer in the Household Division to an undercover police officer, an international businessman accused of false imprisonment as part of a commercial dispute, an alleged large conspiracy to counterfeit currency and extradition proceedings relating to genocide.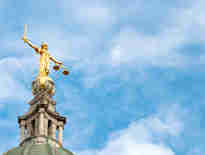 Serious criminal offences
Our specialist criminal litigation team represents clients charged with the most serious and high-profile offences...
Sexual offences and harassment
We often act for professionals who are the subject of allegations of sexual misconduct or harassment. Even an allegation can have very serious implications for the employment or professional status of an individual. If instructed early our priority is to have unwarranted allegations dropped as quickly as possible to mitigate the damage caused. We may involve other specialist lawyers within the firm to deal with reputational, regulatory and employment aspects. We are well aware of the stress and risk to an accused's health resulting from allegations and make every effort to support our clients' to get through the crisis.
The team has particular experience in relation to historic sexual offences and dealing with ancillary orders such as Sexual Harm Prevention Orders.
Recent cases have included a doctor investigated for rape of his wife; a lawyer investigated for coercive behaviour in relation to her husband; a student accused of rape of a fellow student; a theatre director charged with sexual assaults on a 15 year old; a senior executive accused of participating in a "gang rape". Many of the allegations against our clients are dropped or end in acquittals.
Fraud and financial crime
The borderline between regulation and financial crime has never been more indistinct. Professionals in businesses such as financial services may now find themselves facing prison sentences for actions which once were not even criminal offences and might, at worst, have attracted disciplinary sanctions. Allegations may still give rise to employment or professional conduct issues or even director or trustee disqualification even if no prosecution follows.
Cases tend to be data heavy and technical even if they don't relate to the digital economy. We have the experience and the necessary depth and breadth of expertise across all of the related legal areas. We have resources to deal with large quantities of information and vital expert analysis. Our team has acted often and successfully against the specialist agencies such as the Financial Conduct Authority, HMRC, the Serious Fraud Office and the National Crime Agency.
The team is experienced in dealing with all types of allegations including those involving: cybercrime; cryptocurrency; VAT and tax; insurance fraud; fraudulent trading; investment frauds; cross border trade and sanctions; mortgage fraud and money laundering.
An increasingly important element of the team's work relates to investigations relating to the proceeds of crime including confiscation and pursuit of assets held by third parties including by way of unexplained wealth orders.
Recent cases have included: advising in Serious Fraud Office "Operation car wash", acting for two company directors in the National Crime Agency investigation of PACNET; acting for a senior church official in relation to allegations of embezzlement of diocesan funds; advising three company directors in relation to an alleged cask whisky fraud; advising an accountant from another jurisdiction who was subject to worldwide freezing order; acting for the former CEO of a European luxury yacht company being investigated in the UK on behalf of a foreign police force; acting for a fintech company subject to account freezing orders; acting for the son of the Premier of an overseas country in relation to bribery and corruption allegations, acting in a nine party investment conspiracy allegation relating to an alleged sports algorithm fraud and acting in relation to allegations of a seven figure fraud by solicitors relating to stamp duty land tax; an FCA investigation relating to unauthorised financial activity and money laundering.
Specialist services
Risk management for corporate clients
We assist corporate clients to identity and assess risk and enhance their financial crime compliance policies and programmes. Business are at risk not only from rogue employees but also from corporate failings which could lead to the prosecution of the company itself or its directors. Being prosecuted is likely to cause brand damage, be expensive and tie up management resources for a lengthy period. The risks may exist in many areas which for some organisations are largely below the radar. Obvious examples include: anti-money laundering; bribery and corruption; sanctions breaches; health and safety violations including corporate or director level manslaughter or illegal financial operations.
Appellate cases
The team has a strong track record of acting in the appeal courts up to and including the Supreme Court. These have sometimes involved high profile miscarriages of justice requiring determination and persistence over many years to obtain a successful outcome.
Health and safety, trading standards and environment criminal investigations
Our involvement usually arises when things have gone very wrong resulting in death, serious injury or serious environmental damage making serious criminal charges a real risk. Early representation, for example, at an inquest may be essential to mitigate the risk of prosecution.

The team is experienced in dealing with allegations relating to: employees and contractors; pollution and spills; food and hygiene; fire; agriculture, transport and road and rail safety.

The team also deal with inquests and inquiries with a view to mitigating the risk of prosecution.
Extradition and international investigations
Our team has recognised experience and expertise in extradition proceedings, particularly in cases involving: complex or very serious allegations; novel human rights issues; multiple jurisdictions or Mutual Legal Assistance between states.
Private prosecutions
The firm has substantial experience of mounting private prosecutions on behalf of several well-known  international brands. From time to time it also acts in private prosecutions for fraud both for prosecution and defence. This type of proceedings which may be brought by well-resourced individuals after the police have declined to prosecute often on the basis of budgetary constraints, are becoming increasingly important. They present their own special challenges in both prosecuting and defending. A successful prosecutor may expect to be reimbursed their costs from central funds but however, skilfully handled any litigation carries risk. The team are in some cases able to deal with this by undertaking sufficient investigation and analysis to make it more likely that the police will pursue their own investigation.
We have considerable experience in mounting prosecutions for infringement of intellectual property rights including on behalf of the Federation Against Copyright Theft.
Our experience includes defending private prosecutions for fraud including obtaining an acquittal after a six month trial.
Offences involving children, young  and vulnerable adults and families
Russell-Cooke has a nationally leading practice relating to children and young adults. We often come to the assistance at the request of parents when their children need representation. This requires particular skills and understanding of the way that minors are dealt with within the criminal justice system.
The police and the courts take allegations of stalking and harassment much more seriously than once they did. Such allegations often come from the high emotional charge of family breakdowns.
Recent cases include a case in which a four month old baby had sustained multiple fractures involving complex medical evidence as to cause; allegations of modern slavery in a family context. We advise clients in relation to the law and investigations around assisted suicide and "mercy killing" cases.
Farming and agriculture
Within the farming and agriculture sector our specialists represent clients from the farming community throughout the UK, particularly those under investigation and facing prosecution. Our team has a successful record representing farmers facing prosecution from Trading Standards, Rural Payments Agency, BCMS, DEFRA and environmental agencies.
We have successfully defended prosecutions against farmers for:
breaching cattle identification regulations including BCMS, ear tagging and passport irregularities
fraud: allegations relating to movement of animals
animal welfare and animals transport breaches
animal testing: tuberculosis testing and BSC related allegations and appeals
dangerous animals or livestock 
Serious driving offences
We generally deal with offences which carry the risk of imprisonment or the loss of livelihood unless the individual concerned is an existing client of the firm. In some circumstances offences may carry an exceptional reputational risk to our client because, for example, they have a public profile and may attract media interest. For some professionals convictions for offences such as the misuse of disabled badges may have disciplinary consequences.
We have recently been defending a client accused of causing death by careless driving where the victim acquired COVID in hospital that was arguably the cause of death resulting in an acquittal.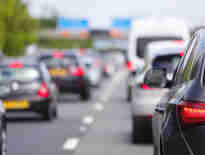 Motoring offences charging information
We offer advice and representation at competitive rates. This is an important consideration as public funding is rarely available for minor motoring offences...
Get in touch
If you would like to speak with a member of the team you can contact our criminal defence solicitors by email, by telephone on +44 (0)20 3826 7521 or complete our enquiry form.
Get to know our criminal and financial crime team
Get in touch with one of our solicitors
Our criminal and financial crime team are recognised as one of the leading criminal solicitors in the UK. The team is highly rated by lawyers' directory the Legal 500, and Jae Carwardine is recognised as a leader in her field.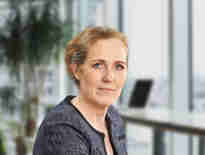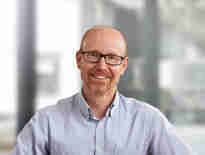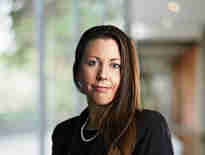 ---
0ur queries were always answered quickly, with a good level of detail, and we were very impressed by the reassuringly fast service.
Related insights
The latest news and insights from our criminal and financial crime team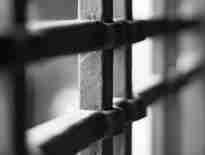 Behind bars—the crisis in Britain's prisons and the urgent need for reform
Russell-Cooke partner, Martin Rackstraw, exposes the alarming reality of Britain's prisons, raising an urgent plea for reform...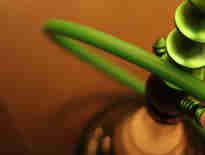 Warning for landlords when tenants breach planning rules
A recent court decision held that a landlord who allowed its tenants to continue renting despite breaching planning laws, was liable to pay not only a fine and costs...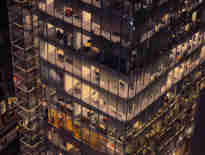 Russell-Cooke's financial crime team successfully represent client in Account Freezing Order proceedings
Russell-Cooke's financial crime team has recently acted for the founder of a fintech company who had two separate company bank accounts frozen, 
View all News & Insights