Family and children
Expert guidance and support from trusted family and children law solicitors
Understanding family and children law
At Russell-Cooke our family and children teams understand that when a relationship breaks down, there are many complex issues to be resolved. These include sorting out your finances and working towards an arrangement for your children.
There is no 'one size fits all' option when it comes to resolving these and this is where we come in. Our family lawyers can help you and your family move forward, ensuring a smooth transition.
Our family law team is best known for our constructive approach and bespoke service. We are family-focused and solution-driven. 
We are a 'one stop shop' due to our multi-disciplinary firm, allowing us to draw on the specialisms not only within our team, but also of the firm at large. This offers you a seamless service and one that a number of our competitors cannot provide. 
How our family and children solicitors can help you
Our expert family solicitors can advise you on all forms of relationship breakdown including  pre-nuptial agreements; family-building and arrangements for children; financing your relationship and bringing your relationship to an end in the most constructive and affirmative manner. Many of the team are trained collaboratively or offer mediation and we offer the option of acting for both you and your partner together. We can also represent you in court litigation where required.
All our family lawyers are members of Resolution, and our children law team are also members of the Association of Lawyers for Children and the Law Society Children Panel.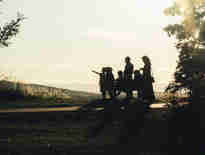 Building families
Our specialist lawyers can help you with advice and representation if you are creating your family...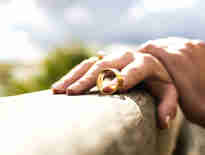 Ending relationships
Our London and Surrey divorce and separation solicitors will advise on all aspects of relationship breakdown...
Russell-Cooke is extremely well led and provides a 'golden circle service'.
Our approach to children law
Sorting out arrangements when a relationship breaks down
We can help you sort out arrangements for your children when a relationship breaks down.
We can help reach a resolution where one parent is seeking to relocate with children, either overseas or within the UK, and we regularly represent parents involved in child abduction proceedings. In addition we have expert knowledge to advise on the legal aspects of creating families by means of assisted reproduction, surrogacy and adoption.
We also have a wealth of experience representing parents and children in care proceedings and in all circumstances where social services become involved in children's lives.
Our children law team works closely with our education lawyers where appropriate. We treat the safety and welfare of the child as our priority.
Get in touch
If you would like to speak with a member of the team you can contact our family law solicitors; Holborn office +44 (0)20 3826 7526; Kingston office +44 (0)20 3826 7527 or Putney office +44 (0)20 3826 7520 or complete our form.
Get to know our family and children team
Get in touch with one of our solicitors
---
The team is excellent. They're professional, empathetic and always available.
If I have to send my clients to a divorce solicitor, Russell-Cooke are my go-to firm. They are extremely easy to deal with, they provide very clear and effective advice and they have a wonderful team.
Related insights
The latest news and insights from our family and children law team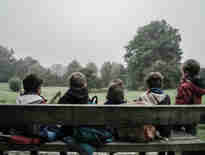 What really goes on in the family courts?
Associate Lucy Gledhill-Flynn delves into the evolving landscape of family court proceedings, highlighting the historic secrecy...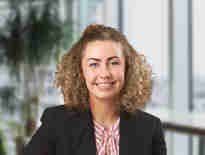 Why I'm proud our children law team is getting the recognition it deserves
Associate Lucy Gledhill-Flynn discusses what it means to see the family and children team's stellar rankings in Chambers...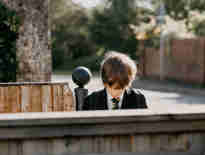 Events
Did you know that your child has legal rights and entitlements at school and beyond?
View all News & Insights