Our business immigration solicitors specialise in advising licensed sponsors and prospective sponsors – who wish to newly employ or continue to employ eligible staff to work in the UK – on all aspects of the UK's points-based sponsorship regime.
We are ranked in The Legal 500 (2023) where we are commended for our "innate and underlying knowledge and experience", responsiveness, and "clear, concise" advice, which is "devoid of legal jargon". 
...innate and underlying knowledge and experience...
Why us?
Highly rated: We have for many years in a row been independently ranked as one of the leading business immigration law teams in London and the UK. Sponsor licence related advice is one of our specialisms that has been singled out for praise, which gives our clients added confidence when instructing us for sponsorship related advice.
Breadth of sponsor licence expertise: Our immigration solicitors advise on all tiers and all aspects of the UK's sponsorship regime and have been instructed to advise on sponsorship related matters by organisations ranging from multi-billion pound multinationals, to national, to London based, to large financial institutions, to professional services firms, to small and medium sized businesses to charities.
Success rate and track record:  A very high proportion of sponsorship based visa applications submitted by our team members have been approved.
Speeding up sponsor licence processes: Many of our clients have wanted us to expedite sponsorship related immigration applications, especially when they have needed key employees to quickly start work in the UK. We have a very good track record of speeding up sponsorship related applications, including in connection with Skilled Worker and Intra-Company Transfer sponsor licence applications and "in year" requests for Certificates of Sponsorship. Our solicitors have had many sponsor licence applications approved within just a few working days of submission to the Home Office, where the standard Home Office processing time was up to eight weeks or longer.
Simplifying a very complex regime: The sponsor licence regime is extremely complex and can be very difficult for organisations, of all sizes, to successfully navigate. We work with our clients to navigate and to explain in "plain English" the sponsor licence regime, whether our clients have a long-established presence in the UK or need visas for staff to help establish operations in the UK. 
High stakes sponsorship matters: Due to our expertise, approach and ability to also handle the most complex and high value sponsorship related matters, we are well placed to advise on very high stakes sponsorship related scenarios. For instance, where an organisation's sponsor licence has been revoked or downgraded (there are dozens of grounds on which this can potentially occur) or where a sponsor licence is needed within an extremely short timeframe.
Advice if things go wrong: Given the extreme complexity of the sponsorship regime, it can be relatively easy for employers that are licensed sponsors to lapse into serious non-compliance with sponsorship duties that could potentially trigger severe Home Office enforcement action, which could in turn potentially (amongst other risks) prejudice a sponsor licence and the visas of all sponsored employees. One of our legal directory noted specialisms is challenging negative Home Office/UKVI decisions for organisations and we also have significant expertise of helping clients to avoid such decisions being made in the first place. We have helped many clients to avoid negative Home Office/UKVI decisions or to challenge such decisions. 
responsive, clear and concise advice, which is devoid of legal jargon.
Our immigration law advice for licensed sponsors
Sponsor licence related matters that we advise employers on include:
applying for a Skilled Worker and Intra-Company Transfer
sponsor licence - A-rated sponsor licences allow eligible
organisations in the UK to sponsor eligible employees to work in the UK
applying to renew sponsor licences
Tier 2 Intra-Company Transfer visa applications
Skilled Worker visa applications
applying for defined and undefined  Certificates of Sponsorship
sponsor licence compliance audits
drafting sponsor licence compliance manuals and internal
immigration policies
how to try to speed up sponsor licence related Home Office processing times
sponsor licence related training, remotely or at client premises
challenging sponsor licence revocations or downgrading and
other Home Office sponsor licence related enforcement action
ongoing compliance with sponsorship duties and the sponsorship regime
Get in touch
If you would like to speak with a member of the team you can contact our immigration law solicitors by email, by telephone on +44 (0)20 3826 7668 or complete our enquiry form below.
Related insights
The latest news and insights from our immigration law team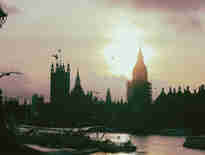 Impending Immigration Health Surcharge increase
Ed Wanambwa delves into the impending increase in the Immigration Health Surcharge (IHS) in January 2024, the potential impact and how to mitigate the effects...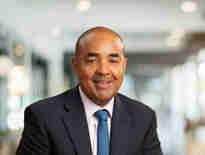 Russell-Cooke partner, Ed Wanambwa, panellist at the 8th Transatlantic Conference ELA/American Bar Association conference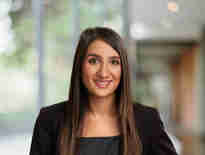 Events
Bhavneeta Limbachia to attend ABA Annual Labour and Employment Law Conference
View all News & Insights