Personal injury
Expert guidance and support from trusted personal injury solicitors
Understanding personal injury law
We have a deep understanding of the medical and legal issues involved and, most importantly, we really care so we fight hard for every client.
We are experienced in dealing with a wide range of claims, from orthopaedic trauma cases to catastrophic injury and fatal accident cases. Slips and trips, road traffic accidents, work accidents but also historic sexual abuse and fatal claims and inquests. 
Importantly, we're independent of insurer panel and claims management companies. This means we can run our cases as we see fit with complete freedom of choice in terms of experts and counsel.
How our personal injury solicitors can help you
Legal experts in life-altering injuries
Our lawyers have particular expertise in life-altering brain and spinal cord injury and are currently working on several cases of maximum severity for those affected by tetraplegia and paraplegia.
Many claims we handle involve cross-border elements – either the injury happened overseas or the victim is a non-UK resident injured in the UK. We are used to working with overseas agents where appropriate.
We have had a key role in the Grenfell Tower public inquiry and assisted with the inquest work arising out of the deaths resulting from the fire.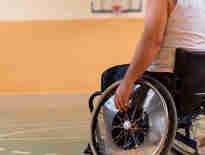 Spinal cord injury compensation claims
If you or someone you know has sustained a spinal cord injury, it is vital that you are able to speak with a legal team who has experience of helping people who have been in a similar situation...
International injury claims
We advise non-UK nationals on legal issues involved in bringing claims if they are injured in an accident or through medical treatment...
A strong claimant-facing team with a good level of experience... All of the solicitors I have worked with have been diligent, efficient, and empathetic.
Our approach
Offering flexible funding arrangements to suit your needs
We can offer flexible funding arrangements for clients. The financial strength, size and diversity of the firm also means that in certain circumstances we can offer in-house funding for claims which have a strong chance of success but where the client is in difficult financial circumstances. This is part of our commitment to ensure access to justice for all.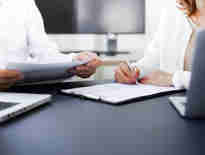 Coroner's Court inquests
We represent families of the deceased person at inquests, ensuring that our clients' views are properly represented. We advise clients on procedure in the Coroner's Court...
Get in touch
If you would like to speak with a member of the team you can contact our medical negligence solicitors by email, by telephone on +44 (0)20 3826 7517 or complete our enquiry form.
Get to know our personal injury team
Get in touch with one of our team
Our team includes members of the Association of Personal Injury Lawyers (APIL), AOIL Accredited Senior Litigators and members of the Law Society Clinical Negligence and Personal Injury Panel.
---
They respond to all clients within a timely fashion, are never chased for an update and ensure their client is aware of each step taken along their journey with their case.
Related insights
The latest news and insights from our personal injury team
Russell-Cooke secures £2 million settlement for RTA victim
Russell-Cooke succeeds in personal injury claim against Network Rail
The High Court sets a new precedent for sporting injury claims in rugby liability decision
View all News & Insights