How we can help
We represent people whose employment relationships are coming to an end.
Our clients are from all walks of life, including very senior executives with complex entitlements or seven-figure disputes, as well as vulnerable employees and people on average or below-average incomes. If you have been offered a settlement agreement (previously known as a compromise agreement).
We can advise on:
the right level of compensation
the terms of the agreement
whether to consider litigation
Our team
We are one of a relatively small number of employment law teams that is highly recommended in The Legal 500 (2023).
Our team is praised for their expertise, client service and personal manner. Clients note the team's "excellent client focus" and "client care, they are happy to discuss matters and think of commercial solutions."
We are a six-strong team of specialist employment lawyers with experience over the whole field of employment law. Our service is practical and cost-effective. We have handled a considerable number of high-profile employment cases with media interest. We have dealt with negotiations involving the departure of numerous industry leaders, prominent rugby coaches, a football manager, a priest, the managing director of a parliamentary organisation, the vice chancellor of a university and many teachers and NHS employees. 
Our approach
We will protect your interests and give you the best chance of securing appropriate compensation. We will give you both an accurate legal assessment of your settlement agreement and a sound commercial judgement based on experience.
We will not simply 'rubber stamp' your agreement and any fees incurred will be proportionate to the benefit which might be obtained as a result. 
Sometimes employees have to take their matter to the courts or tribunals to secure what they deserve. Our experience enables us to represent clients throughout the whole process, from first negotiations to trial
Employment litigation charging information
Charges are usually based on our hourly rates plus disbursements. We will provide you with an initial estimate of your likely legal costs and will update this as your requirements or the circumstances of the work change. The current range of hourly rates for members of the team is from £165 plus VAT to £450 plus VAT per hour.
Find out more about our pricing, including our range of hourly rates and an example fee estimate. We would be pleased to tailor a costs proposal accordingly.
Many of the claims we handle are funded by alternative means such as legal expenses insurance or so-called 'no win, no fee' arrangements. Find out more about these and other options for bringing a claim.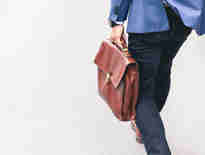 Employment litigation charging information
Our specialist employment law team can assist you with an employment claim...
Get in touch
If you would like to speak with a member of the team you can contact our employment law solicitors by email, by telephone on +44 (0)20 3826 7512 or complete our enquiry form below.
Related insights
The latest news and insights from our employment law team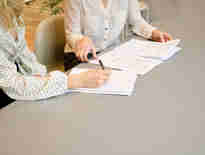 Recruiters 'headhunting' underperforming employees to avoid expensive payouts—The Telegraph
Senior associate Jeremy Coy has been quoted in an article in The Telegraph, which explores the concept of 'reverse hiring', when...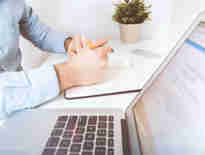 Non-compete clauses in the UK—Corporate Live Wire
Partner Anthony Sakrouge has written an article discussing the proposed changes to non-compete clauses in employment contracts by...
UK FCA's latest offering to whistleblowers fails to address perceived flaws - Thomson Reuters
View all News & Insights