How we can help
When individuals and businesses suffer substantial losses, they will often look to their own insurance policies, and those of third parties, to meet those losses.
We have extensive experience in advising individuals and businesses on coverage and quantum disputes with insurers. We help resolve insurance disputes through negotiation and mediation and have pursued claims robustly on our client's behalf in complex insurance cases in the High Court, Court of Appeal and Supreme Court and through arbitration procedures. We have a particular specialism in relation to professional indemnity insurance.
Some of our clients have significant experience of dealing with insurance disputes. For others, their contact with us is their first experience of litigation or dispute resolution. In all cases, we help our clients to achieve their commercial objectives and minimise the impact of the dispute on their finances and/or business.
Our areas of expertise
business interruption insurance claims resulting from the Coronavirus pandemic
disputes concerning the scope of cover under professional indemnity insurance policies
solicitor insurance terms subject to the SRA Minimum Terms and Conditions, including aggregation issues
disputes concerning when claims were first made and therefore which insurer is on risk
the application of dishonesty exclusions and condoning by partners or co-directors
coverage disputes under directors and officers (D&O) liability policies
claims against the insurers of insolvent defendants under the Third Parties (Rights against Insurers) Act 2010 and/or Third Parties (Rights against Insurers) Act 1930
claims under general insurance policies, construction insurance policies and new build warranties for claims arising from defective works, water ingress and subsidence
Our approach
We work with client to deliver a service tailored to the size and complexity of each case. We provide practical and commercial legal advice to our clients so to achieve the best outcome for their disputes. Where possible we resolve disputes at an early stage through the use of alternative dispute resolution. Where litigation is unavoidable, we pursue and defend claims robustly on our clients' behalf, utilising appropriate funding arrangements.
We also recognise that our clients have wider objectives beyond their immediate dispute. As a full service law firm, we look to build long term strategic relationships with our clients.
We work alongside our colleagues in the wider firm to not only help clients respond to their existing disputes and challenges, but also pro-actively manage their risks and prevent problems arising in the future. We also provide a legal support service to help businesses supplement their in-house resources. This then allows our clients to get instant advice from a trusted adviser at an early stage.
Our insurance disputes team
Our team consists of specialist solicitors who are members of the London Solicitors Litigation Association and Association of Regulatory & Disciplinary Lawyers.
We also draw on the range of experience across the firm including:
This means that we are able to address and advise on the broader issues that may arise in the course of a dispute, and leave our clients better placed to pursue additional opportunities in the future.
Charging information
Charges are usually based on our hourly rates plus administrative charges and disbursements. We will provide you with an initial estimate of your likely legal costs and will update this as your requirements or the circumstances of the work change.
We also have a flexible and innovative approach to litigation funding which enables us to offer our clients, in appropriate cases, a series of funding choices tailored to their particular requirements. For further information please read our commercial litigation funding information page.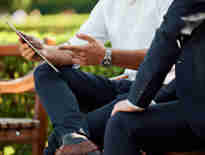 Commercial litigation funding information
Secure funding solutions for dispute resolution in the UK—ensuring financial preparedness for favorable outcomes.
Get in touch
If you would like to speak with a member of the team you can contact our dispute resolution solicitors by email, by telephone on +44 (0)20 3826 7513 or complete our enquiry form below.
Related insights
The latest news and insights from our dispute resolution team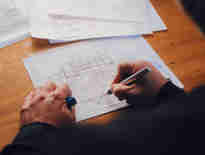 Who owns the copyright after you pay an architect for drawings or plans?—The Times
Consultant Robert Stevenson has written a column in The Times, advising on the rights of clients in retaining architectural drawings...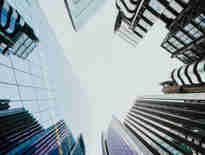 Axiom Ince closed by SRA following months of turmoil—Legal Business
An article quoting partner, Michael Stacey has appeared in Legal Business. The article discusses the closure of Axiom Ince by the Solicitors Regulation Authority (SRA)...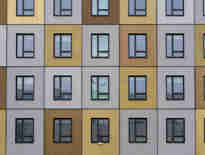 Russell-Cooke obtained a Remediation Order under the Building Safety Act 2022 for cladding and building safety defects
View all News & Insights