We act for companies, partnerships, LLPs, directors and shareholders in relation to a wide variety of company and partnership disputes.
Some of our clients have a lot of experience of dealing with complex disputes relating to commercial corporate matters. For others, their contact with us is their first experience of litigation or dispute resolution.
Our areas of expertise
We have extensive experience in dealing with commercial corporate disputes, which enables us to focus our advice directly on the area most relevant to you. Our experience also means that you can be confident that your case is dealt with by an appropriate specialist in the field and will be supervised by a partner with significant knowledge of the area.
Our specialist team is able to provide advice on resolving a broad range of commercial corporate disputes whether by litigation, negotiation or some form of alternative dispute resolution including mediation.
We advise on:
Unfair prejudice and minority protection actions
Deadlocked board disputes
Disputes about directors' fiduciary duties
Disputes within residents freehold and management companies
Joint venture disputes
Breach of warranty and misrepresentation claims, including those relating to the acquisition and disposal of businesses
Disputes about restrictive covenants and confidentiality agreements
Shareholder and investor disputes
Removal of shareholders and directors
Misconduct and negligence claims
General corporate governance issues
Our approach
We aim to help clients avoid disputes or resolve them at an early stage. We offer a service tailored to the size and complexity of each case and provide practical and commercial advice to achieve the best possible outcome for our clients.
We are prepared to consider alternative forms of funding in appropriate circumstances
Our commercial corporate disputes team
Our lawyers are experienced in areas such as ensuring that you receive the breadth of support you require from lawyers who are able to see alternative approaches to resolving your problems.
We can also draw on the range of experience across the firm, so that we are able to consider and advise on issues relating to: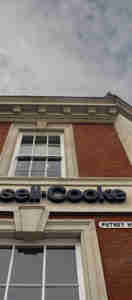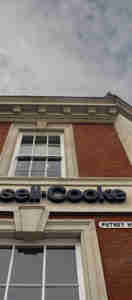 Charging information
Charges are usually based on our hourly rates plus administrative charges and disbursements. We will provide you with an initial estimate of your likely legal costs and will update this as your requirements or the circumstances of the work change.
We also have a flexible and innovative approach to litigation funding which enables us to offer our clients, in appropriate cases, a series of funding choices tailored to their particular requirements. For further information please read our commercial litigation funding information page.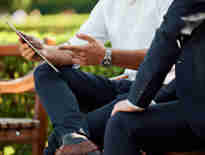 Commercial litigation funding information
Secure funding solutions for dispute resolution in the UK—ensuring financial preparedness for favorable outcomes.
Get in touch
If you would like to speak with a member of the team you can contact our commercial litigation solicitors email, by telephone on +44 (0)20 3826 7513 or +44 (0)20 3826 7516 or complete our enquiry form below.
Related insights
The latest news and insights from our dispute resolution team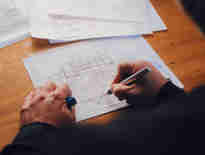 Who owns the copyright after you pay an architect for drawings or plans?—The Times
Consultant Robert Stevenson has written a column in The Times, advising on the rights of clients in retaining architectural drawings...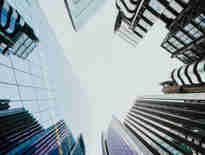 Axiom Ince closed by SRA following months of turmoil—Legal Business
An article quoting partner, Michael Stacey has appeared in Legal Business. The article discusses the closure of Axiom Ince by the Solicitors Regulation Authority (SRA)...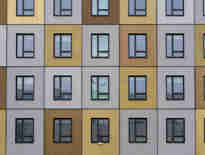 Russell-Cooke obtained a Remediation Order under the Building Safety Act 2022 for cladding and building safety defects
View all News & Insights