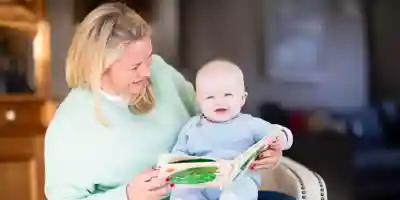 Nanny Louenna
Louenna Hood, founder of Nanny Louenna shares introduces an app that puts 'nanny in a pocket'.
Who are you and what do you do?
I am Louenna Hood, or Nanny Louenna, and founder of the Louenna app. I'm a trained Norland Nanny and maternity nurse and have worked for families all over the world over the last 17 years. Being the eldest of four, I felt I always knew I wanted a career with babies and children and consider it a huge privilege to have worked with so many wonderful families – it really is the best job in the world. Throughout this period of time, I noticed a gap in the market for a baby and child-focused platform that could be a manual for parents, giving them expert advice on everything they need to know from pregnancy, right through to when their children start school. The Louenna app launched in June 2020. People call it the 'Nanny in your Pocket' and we are on a mission to put it in as many pockets across the world as possible!
What gave you the idea of the app?
During my career, I was constantly being asked questions by parents. I realised that parents all over the world are looking for the same type of guidance, but so few have access to experts. I wanted to help more parents, beyond those who could employ me, so I set up an Instagram page (@nannylouenna). Hundreds of messages were flooding my Instagram daily and I realised I needed to create a platform that would enable my advice to reach as many people as possible. Not only does the app allow me to bring advice to more people, but it also gives parents what they need at their fingertips 24/7. The app gives parents the ability to search for the specific queries they have and watch video demonstrations. There are interactive shopping lists, detailing everything you will need to buy in preparation for your baby. There is currently no other app on the market like it and the feedback since its launch has been phenomenal.
What were you doing five years ago?
Five years ago I was fortunate enough to be traveling the world with some amazing families, looking after little ones as a maternity nurse and nanny. I usually stay with a family for 8-12 weeks after their baby is born, working 24 hours five days per week to get them into a routine and settle them home with their new addition.
What has been the brightest day of your career so far?
This I can't answer as I value the privacy of each of my clients but there have been quite a few 'pinch me' moments with the people I have met and places I have visited.
What qualities do you look for in the people you surround yourself with?
Since launching the app, I have put together a very small and close knit team of expert consultants that help me with the Bespoke Consultancy Service. We all share the same ethos – our goal is to help parents create happy and thriving children and to enjoy being parents.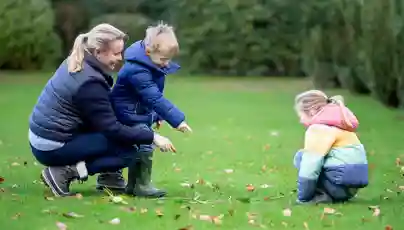 What are the main features of the app?
The app is constantly being updated. Features range from those needed most in the early weeks all the way up to the needs parents have as their children become school aged. We just launched a new sleep and feeding timers and tracker. This is so that new parents can easily keep all of their information in one place and track important data such as feeding patterns. The app also has a night mode which is perfect during those night feeds in the early hours! There is a large video library, a big weaning chapter with over one hundred recipes and lots of printable packs. These are suitable for parents as well as children and include a few of the following examples: design your own flag; childhood experience list and how to create an indoor scavenger hunt. I have also collaborated with an amazing First Aid Company, Daisy First Aid, who have done lots of videos to help new parents feel confident regarding the safety of their little ones and when they should seek medical advice. Finally, app subscribers can book a live session with an expert through the app so that they can get advice specifically tailored to their needs. This has been incredibly popular.
What is your next challenge?
I am really excited to keep spreading the word of how the Louenna app can help families thrive. My main focus is to help as many families around the world by giving them access to the app and build awareness of the Louenna brand. COVID permitting, I would love to travel and take part in Baby Shows and Exhibitions globally, meeting lots of like-minded professionals. I am always open to new ideas, meeting new people and developing the app so that it can be as up to date and as helpful as possible. Of course in the background we will never stop adding to the app. We are filming 60 new instructional videos next week. It makes me happy knowing how many parents will become more confident parents through this new content.
Get in touch
If you would like to speak with a member of the team you can contact our corporate and commercial solicitors by email, by telephone on +44 (0)20 3826 7511 or complete our enquiry form below.