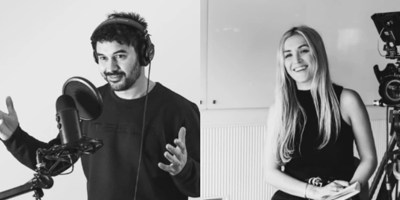 SomX
SomX was founded by Dr James Somauroo and Jessica Smith who combined their expertise in healthcare, technology, communications and startups to launch the only agency that truly understands the healthtech sector.
Who are you and what do you do?
I practised as an anaesthetics and intensive care doctor for five years before holding policy and innovation roles at NHS England, Health Education England and the British Medical Journal.
I was interested in quality improvement projects - essentially fixing the system rather than the patient. I gathered this understanding and ability to speak the languages of finance, hospital management, clinical medicine, and medical technology.
That led me to my next role: leading and managing healthtech startup accelerators. After running the DigitalHealth London accelerator (an NHS-funded programme), I started my own accelerator for pre-seed startups.
On the other side of my working life, I was immersed in the media. I wrote for Forbes on health tech and hosted, produced and owned the Healthtech Podcast, which now gets around 12,000 downloads a month from over 120 countries.
The merging of these two worlds became what is now SomX, an outsourced, all-encompassing, end- to-end marketing service for healthtech and biotech clients.
Was there a moment of realisation or a crystallising moment for you?
That question comes up a lot on my podcast. What I've learned is that lightbulb moments are very, very rare for entrepreneurs. What's far more likely is that you become an expert in your space. When you're then in and around a space for long enough you start to notice the problems and issues that need fixing. You can then speak with everybody, play around with ideas and figure out whether it's the kind of problem that people will pay to solve.
When I was running accelerators, it was something that consistently came up: why should I hire a communications agency when I have to teach them about healthtech?
Our crystallising moment came when Jessica (my co-founder) and I were discussing how it could work, who our clients would be. Eventually we decided how we would go about solving the problem.
At the beginning I used my network, rang up four startups that I knew needed this sort of support and asked if they would come in at the ground level with us for a discounted fee, and give us feedback.
What are the qualities you look for in the people that you work with/ hire?
A genuine interest in healthcare and technology is very important to us. It doesn't necessarily mean experience, but if you're immersing yourself in the space, curious about that side, that's a great starting point.
We are fortunate because there is a lot of purpose to what we do. I think people that share that purpose to make the world a better place will get on here, because there is a sense of meaning to it and our profit means that we can reinvest to make more impact.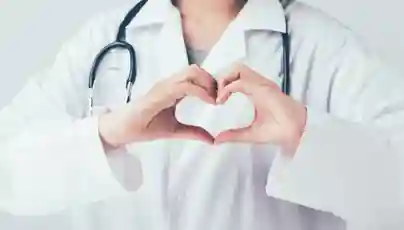 What was the timeline?
SomX was founded in 2020, during COVID. While the world was very much in the thick of the pandemic, there was a boom in the healthtech market. Healthcare was suddenly incredibly popular. Everybody wanted to invest in it. Everybody had ideas for starting companies in it. The media attention was all on it. If there was a good time to start, it was then, because we were able to really capitalise on the attention in the space. It meant that there was more investment available, and where there's more investment, there are more seed (and later stage) startups. If there are startups, there are clients for us.
In two years we've grown to a team of about 20, including our contractors, and we work on a retainer basis. We are fortunate to be able to choose the work that we take on, thanks to predictable revenue from our existing clients and a strong new business pipeline.
What has been the brightest moment for you/your business?
Two big things happened that told us we were on to great things. The first was when Google Cloud got in touch with us. Pre-COVID I used to run informal events called Healthtech Talks; an informal chat with a founder in front of 50/60 people.
As we were emerging from the pandemic, Google Cloud contacted me to ask if I wanted to re-start the talks and host them at their offices. So, now, every two months we have 250+ people attending SomX Healthtech Talks @ Google, where I'm up on stage interviewing big healthtech founders and creating a physical community out of that. That was an incredibly bright moment.
The other one was Pfizer getting in touch with us. They wanted us to create a podcast and video animation series with them.
It's a real game changing moment, when you have the likes of Pfizer and Google on your client and partners list.
It's a long way from being a doctor, are there any skills you feel you can bring to entrepreneurship from your experience as a clinician?
There are an incredible amount of transferable skills from practising medicine. The example I often use is that as a junior doctor it's your job to go and 'sell' your patient to the radiologist, to basically get your scans done first, or your patients seen first. That is sales and that's an incredibly useful transferable skill.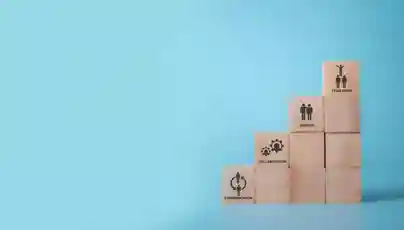 Is there anything else that makes clinicians great start-up founders?
There are hundreds more, but the other that sticks out for me is the natural commitment to a purpose higher than your own needs. As a clinician, you transcend your own hunger, thirst, tiredness for the benefit of your patients and you really test yourself with the limits you push your own physical and mental resolve with the hours, the emotionally challenging problems, the difficult conversations (to name a few). That means that when clinicians start a business, it often has great purpose and that founder has great discipline.
Horizon scanning – what are your next steps?
We are in a fortunate position in that we have clients who want press and PR coverage, and we have publications, podcasts and events which we can put those clients into. We own the first opportunities we offer our clients; so initially, we're not necessarily relying on chance and external players to build momentum.
We have in-house brands that we can use to do this. We have The Healthtech Podcast and we have Healthtech Pigeon, a newsletter and podcast, which we will be also turning into an online magazine for everyone in the healthtech space.
With our Healthtech Talks series, we have a physical community. The podcast and Healthtech Pigeon are creating a virtual community. We want to be educating, inspiring and entertaining everyone in the healthtech space.
In the longer term, what is the vision for the company?
Ultimately, there are two options: to sell or not to sell. It's always been on my mind that the entrepreneur's playbook is grow a company, scale it, and then sell it, and we know what we need to do to appear attractive if we want to sell. But it may be that our growth gives Jessica and me everything that we want personally and perhaps we think: "why sell when we have a vehicle for making the change that we want to see in the world and in healthtech?"
There are also a number of options in between those two outcomes that may become attractive depending on our circumstances, but for now we're just focused on building a robust company (and doing our best to enjoy it along the way)!
We're realists. We project for optimism, pessimism and realism. We have all of those outcomes mapped out, and we know what we would do in each instance.
Whatever comes along, I'm so grateful to be on this journey, and to have got to the point where I have a profitable business. And the target for this year is hitting the £1M ARR mark!
Get in touch
If you would like to speak with a member of the team you can contact our corporate and commercial solicitors by email, by telephone on +44 (0)20 3826 7511 or complete our enquiry form below.