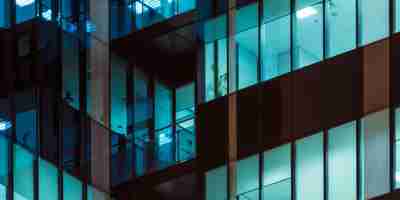 Property litigation: a great answer to 'why law?'
Current trainee John Thompson reflects back on his first seat in the firm's property litigation team, and why it's given him a great answer to the question 'why law?' John is currently in his second seat, private client.
The Law Society recently reported that the average age for admission to the roll for a qualified solicitor was 29.9 years. As an almost 29.9 year old, I've realised that I had, through various circumstances, experienced an almost full career before starting my training contract.
In my case, I reached the stage of managing projects and leading teams in the charity sector at quite a senior level. When applying for my training contract, and I imagine this is the case for many other trainees who were in my position, this can add an additional challenge when answering the question, "why law?"
Firms may question why you are looking to transition from one career to another – and indeed, you may potentially be asking yourself the same thing.
How a prospective trainee considers this will likely depend on their motivations, professional background and the firm they are applying to train at. I found the opportunity to build trusted relations with clients through solving complex problems a natural progression from my career and academic studies up to that point. Three weeks into my first seat, however, I think I may have found another great answer in property litigation at Russell-Cooke.
It is an area of law that for me, has delivered fascinating and varied casework in a very short space of time – and one that I am delighted to share some hopefully valuable insight on.
Variety and substance
When I studied property law and civil litigation, I recall very technical or procedural heavy subjects. Not necessarily areas of law where I could imagine the very real impacts they can have on individuals and organisations.
However, within three weeks of starting my first seat in property litigation, I have had any notion of these being abstract areas of law dispelled. The team at Russell-Cooke cover disputes over residential and commercial real estate, social housing, and between neighbours. These involve sometimes very personal disputes between landlords, tenants, neighbours and any party caught in between.
The 'housing' aspect of this seat contends with issues in social housing. Within three weeks, I had already taken on new cases to help families work out whether they are entitled to succeed to their relative's social housing tenancies.
"Housing also touches upon the broader issues of social policy around ensuring people have a safe home. I have been able to dip my toes into assisting with Russell-Cooke's work on Grenfell. Despite my limited contribution, I have found this to be a humbling experience and one I am grateful to have supported."
I've also helped people understand whether they are eligible for help through legal aid (the opportunity to get involved with this as well as private work was one of the unique selling points of joining Russell-Cooke that appealed to me).
Property litigation on the other hand broadly covers residential and commercial landlord disputes – as well as notices to renew leases under the Landlord and Tenant Act 1954. In this aspect, I have already had hands-on experience drafting lease renewals for both commercial landlords and tenants.
I have also drafted letters before action to serve on parties who have breached the terms of their lease, as well as Part 36 offers intended to settle disputes before they reach hearing. Many of these cases involved matters going back years, and I've found that I'm gaining valuable insight into case management and client care by following how my colleagues progress these matters.
Property litigation also often acts to provide support to other departments by providing technical advice on issues that may arise from transactions or insolvencies. The nature of this support also means you can be asked to research some rather niche areas of law. Not only does this provide even greater variety to what is already a broad topic, but also an opportunity to network with solicitors across departments in Russell-Cooke. I have found in this respect, Russell-Cooke, whilst large enough to take on substantial work, is also of a size where you get to know your colleagues – which no doubt contributes to its enviable reputation for a positive social culture.
Learning from challenges
Law has a reputation as a challenging career – and I have already experienced some of the unique challenges that litigation in particular brings.
Working in a contentious seat has made me appreciate that litigation is likely to be an expensive option usually reserved as a last resort. This has enabled me to get experience very early on of discussing costs with clients and helping them to decide whether it's the right path for them to take. To this end, I've felt particularly supported by Russell-Cooke's transparent approach to costs and highlighting what kinds of cases we can add value to.
Property litigation is also very time-sensitive – with potentially severe consequences for clients if deadlines are missed. It is for good reason that my working title for this blog was 'Litigation: or how I learned to love my Outlook calendar'.
However, for a first seat, I feel this has helped me develop good habits, around time-keeping that will help with the remainder of my training contract and beyond.
With the challenges highlighted above, I feel that the property litigation team have not just been supportive. They have taken a proactive approach to my training and, as I hope is clear in my writing above, highlighted how I can engage with these challenges to become a better lawyer. I've found moving into this career has been made considerably easier thanks to their dynamic (and patient) ethos.
So, why law?
This brings me back to my original question 'why law?' I would now have to say because choosing a career in law means you may get to choose a seat in property litigation at Russell-Cooke - a seat where you get to work with a dynamic and supportive team, on tangible and substantive problems, with a wide variety of clients and with unique learning opportunities.
If my present experience is anything like my future in law, then I have no doubt that I made the right choice in moving to Russell-Cooke – and I am grateful that I have been able to start in such an interesting first seat.
If you believe that variety is the spice of life, and you like working with substantive subjects where you can see the tangible impact of your advice, then property litigation (at Russell-Cooke) is a seat I couldn't recommend highly enough.
All of our trainee blogs can be accessed from the graduate recruitment page