About Alison
A dispute about succession, inheritance or family wealth is a double blow of grief and stress. I aim to guide people towards a resolution in a pragmatic and empathetic manner. I also assist in risk management processes, attempting to avoid a dispute in the first place.
Alison leads the contentious trust and estate team advising a range of clients (private individuals, trustees, other fiduciaries and beneficiaries) on succession, probate and trust disputes.
Many of the disputes have international and cross-border aspects involving jurisdictions such as Cyprus, Belgium, Russia, Canada and BVI. They range from domicile and administration disputes, to will challenges, breach of trust claims and applications for the removal of trustees and executors.  
Alison also has extensive experience in advising on claims under the Inheritance (Family and Dependants) Act 1975, applications to rectify or vary wills and professional negligence issues in relation to trusts and estates. 
Alison Regan is a pleasure to work with. She is very clever, hard-working, a master of client care, a brilliant tactician and so very calm.
As part of a larger team, Alison also acts in an advisory and risk management capacity in relation to asset protection or succession planning, particularly in a multi-generational family business context or in the context of divorce proceedings.
Alison also regularly acts in contentious administrations involving the Russell-Cooke Trust Company, where the trust company is appointed as independent administrator in circumstances involving beneficiary litigation or family disharmony.  In particular Alison has experience in acting in the context of applications made following manslaughter convictions and the impact on inheritance: the Forfeiture Act 1982.
With experience in mediation as well as litigation, Alison is known to try and resolve disputes as quickly and cost efficiently wherever possible, but is also a tenacious litigator where she needs to be.
Alison is an impressive litigator who is commercially astute and has a steely determination to achieve the best for her clients.
Memberships
Member of ACTAPS (Association of Contentious Trust and Probate Specialists)

Member of STEP (Society of Trust and Estate Practitioners)

One of the few private client members of Resolution

Has an accredited mediator through CEDR (Centre for Effective Dispute Resolution)
Alison's highlights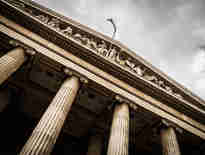 Being civil, or to mediate or not to mediate: what are the risks of refusal?—Thought Leaders 4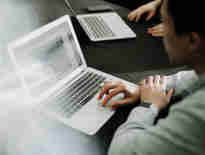 Events
The role of the independent administrator — how to navigate the traps and pitfalls
How to navigate the traps and pitfalls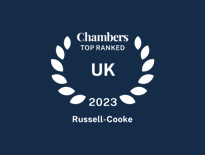 Russell-Cooke boosts recognition for private wealth specialists in Chambers High Net Worth 2023
View all News & Insights