About Jonathan
I always try to achieve my client's objective in the quickest possible time at the minimum cost and fuss. I am not wedded to process or norms. I am not afraid to give firm advice even if it is not what someone wants to hear.
Jonathan is a hugely experienced, empathetic, and skilled practitioner. He deals with acquisitions and disposals, company reorganisations, corporate finance, banking arrangements and funding rounds, as well as shareholder, partnership and LLP agreements.
No nonsense, uncomplicated with a good eye for the detail that matters and an instinct for where the commercial risk lies in any transaction, Jonathan's 35+ years of transactional experience leave him with few peers in his field. He knows what matters, and the many things that don't. While being technically rigorous and highly able, he focuses on the 'real money' issues for clients, not the invariably academic technicalities which so many lawyers love and so many clients loathe.
Jonathan is particularly skilled at framing the big picture on deals, bespoke structuring of the key elements of that deal and then avoiding getting lost in the weeds while ensuring the deal gets over the line. Not for nothing do his clients say that he "never turns up with an ego… has good practical ideas and is not immune to alternatives".
He specialises in higher value or complex share and business sales and joint ventures and has advised a wide range of established businesses and entrepreneurs across a broad range of industry sectors including property investment and development, manufacturing, retail, logistics and project management, IT and telecommunications, creative enterprises and professional & business services.
Jonathan also regularly advises creative and professional businesses on their shareholding and business development structures including in particular, issues relating to exit and succession planning, corporate restructuring, management buy outs and conversion to LLP (limited liability partnership) status.
Jonathan is also the firm's Deputy Senior Partner and a Notary Public.
He intellectually adores what he does which makes it easier for him to be consistently up to the challenge.
A rarity in his field, he never turns up with an ego and so whilst he tends to have very good practical ideas he is not immune to alternatives
Jonathan's highlights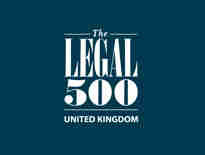 Russell-Cooke ranked by Legal 500 across 24 practice areas with 29 lawyers highlighted
The Legal 500 UK has published its directory for 2024, once more recognising Russell-Cooke's breadth of expertise across a wide range of practice areas...
Russell-Cooke in new venture with Great British Entrepreneur Awards
Russell-Cooke elects Deputy Senior Partner & Joint Managing Partners
View all News & Insights