About Kieran
I provide a comprehensive, highly personal service for clients and their families. I listen to clients and provide advice and solutions to protect their wealth for themselves and future generations. My advice is delivered with clear straightforward explanations in an approachable and friendly manner.
Kieran specialises in tax, estate and succession planning, often acting for high-net-worth individuals, entrepreneurs and business owners.
Kieran advises in relation to the preparation of wills, estate and tax planning including business succession and wealth protection for future generations, probate, lifetime trusts, trusts for vulnerable and disabled individuals, lasting powers of attorney, enduring powers of attorney and court of protection matters.
Kieran's work often includes international assets and cross-border elements. 
Kieran has significant experience of advising executors in relation to complex and high value estates, or estates with a challenging asset mix or unusual circumstances.
Kieran is recognised as an expert in his field he is often called upon by journalists of national publications and frequently appears on national and local radio in relation to estate planning for families.
As a committee member of the Wills and Equity Committee, which plays a leading role in private client law policy, practice and reform; Kieran regularly engages with leading professionals in the private client sector.
Experience
Advising HNW family in relation to estate planning and wills with assets situated in multiple overseas jurisdictions
Administration of complex contested estate with multiple business interests in the hospitality sector 
Administration of estate non-domiciled tech entrepreneur with assets in the US and UK 
Advising HNW family in relation to succession planning and the making of lifetime gifts to the next generation
Advising on and preparation of death bed will for high profile individual
Advising a HNW family in relation to a estate planning where a child of the relationship is vulnerable 
Memberships
Member of the Wills and Equity Committee of the Law Society of England and Wales
Honorary Secretary and former President of the Surrey Law Society
Kieran's highlights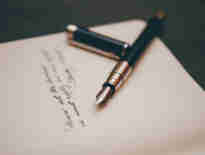 Five things not to put in a will—Money Week
Partner Kieran Bowe has appeared in an article in Money Week, providing valuable insights into what should be excluded from a will, such as sensitive information...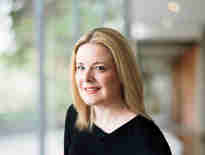 Vanessa Collins joins Russell-Cooke Kingston office as legal director
Law firm Russell-Cooke has announced the appointment of Vanessa Collins as legal director in its Kingston office...
Russell-Cooke shortlisted in four categories for the Surrey Law Society Legal Awards 2023
View all News & Insights