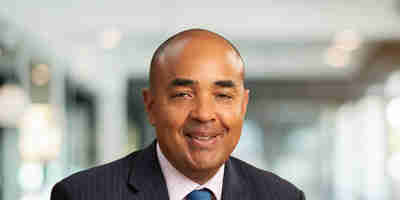 Russell-Cooke partner, Ed Wanambwa, panellist at the 8th Transatlantic Conference ELA/American Bar Association conference
Ed Wanambwa, a panellist at the 8th Transatlantic Conference ELA/American Bar Association conference.
The event brought together a team of legal experts from the UK and US with a brief to discuss the following topic from a UK and US immigration, employment and tax law perspective:
"Internationally Mobile and Increasingly Remote? Opportunities and challenges for global employers and workers in the Remote Global Work Environment. Internationally mobile employees come with huge benefits for employers, allowing talent to be sourced from across the world. But there are also challenges – and prior to 2020 employers were already grappling with tax, immigration and employment issues arising from the management of internationally mobile workers. The arrival of the pandemic turbo-charged remote working and blurred the lines between 'mobile' and 'remote'. At the same time we have seen a huge increase in the use of international employment structures – most notably the Employer of Record model.


This panel will explore the opportunities and the challenges of managing internationally mobile and remote workforces in the post-pandemic world, looking at immigration and tax issues as well as whether employers can or should now seek to reverse the remote/mobile trend and what obstacles to doing so are likely to arise"
During his part of the session, Ed covered UK immigration law related topics such as:
Opportunities, red flags, risk mitigation and best practice when businesses wish to send non-UK national/resident employees to the UK on a visitor visa to carry out business related activities.
Opportunities for overseas businesses wishing to expand operations in the UK by hiring migrant workers, e.g. via the sponsorship system, and best practice when preparing and submitting sponsor licence and visa applications.
Immigration risks for organisations wishing to use employers of record (EORs) in the UK to sponsor migrant workers instead of themselves acting as the licensed sponsor, the current position of EORs under UK immigration law and potential creative options and solutions.
Get in touch
If you would like to speak with a member of the team you can contact our immigration law solicitors by email, by telephone on +44 (0)20 3826 7668 or complete our enquiry form below.