About Ed
I specialise in helping a wide range of companies and professional service firms, both in the UK and overseas, to achieve their objectives in the UK immigration law context.
Ed is personally ranked by all three leading independent legal directories in the UK, The Legal 500 (as a Leading Individual), Chambers and Partners and Best Lawyers in the field of UK immigration law and heads our highly ranked immigration team.
Ed has a 100% success rate with all sponsor licence applications (all with the highest possible A-rating) and visa applications he has submitted since qualifying as a solicitor in 2003.
He has previously received numerous awards, including international awards and being chosen as international business immigration lawyer of the year in England.
Ed has for many years provided other lawyers with training relating to business immigration, including via talks to other leading law firms and the Employment Lawyers Association (ELA).
Ed is an excellent lawyer who excels in all areas of UK business immigration law.
Education
Qualified as a solicitor in England and Wales in 2003
Obtained a degree in modern history and a master's degree in law both from Queen Mary University of London
Previously Ed trained at and was an associate at leading US law firm Bryan Cave (now Bryan Cave Leighton Paisner), was a senior associate at "magic circle" law firm Clifford Chance and then a partner at another very highly ranked law firm
Practice head Edward Wanambwa brings his experience in corporate law to the firm's business immigration practice, with particular experience in handling immigration mandates for national and international corporates, in addition to a strong track record in advising individuals in their personal immigration matters.
Experience
Ed has considerable experience of advising national, large multi-national companies and publicly listed companies on the full spectrum of UK immigration law as it relates to their businesses and their employees, including the following areas:
Skilled Worker visa applications
Global Business Mobility Senior or Specialist Worker visa applications
licensing as a sponsor with the Home Office. Ed has advised on many sponsor licence applications, including advising employers in the investment management, finance, legal, telecoms, sports, entertainment, food, health care, proprietary trading, gaming, retail and technology sectors
ongoing compliance with the sponsor regime. He has advised many employers relating to ongoing compliance with the sponsorship regime, including relating to record keeping, reporting, compliance with law, visa and Key Personnel related duties
complex immigration issues arising from corporate transactions (e.g. TUPE transfers and share acquisitions, including on an intra-group basis) that impact on sponsor licences and/or sponsored staff, e.g. Home Office reporting requirements, the impact of TUPE transfers and share acquisitions on sponsor licences and sponsored staff, immigration related due diligence, warranties and indemnities, etc.
complex immigration issues arising from administrations and reorganisations affecting sponsor licence holders and/or sponsored staff, including how to transfer sponsored staff between different sponsor licences within a group without requiring new Certificates of Sponsorship and visa applications, appointing administrators as Authorising Officers, information sharing/cooperation arrangements between sponsors and administrators, etc.
advising on how multinationals can safely use the UK's visitor visa rules to bring their non-UK national staff to the UK to carry out a limited range of business activities
advising on numerous immigration compliance audits for large organisations
special projects, e.g. providing immigration advice for a 'household name' football club re the prospective acquisition of another football club
challenging unlawful Home Office decisions, e.g. by judicial review or appeal, including in relation to sponsor licences
general compliance with UK immigration laws, has advised many employers in this area outside the context of the sponsorship regime, for instance relating to the prevention of illegal working regime
providing external training relating to business immigration law
Ed is also an expert relating to the interaction between immigration and employment law.
Ed has delivered talks and training to, for instance, the Employment Lawyers Association (ELA), the American Bar Association's Labor and Employment Law Section and the European Employment Lawyers Association (EELA).
Ed Wanambwa is brilliant with clients, extremely calm and measured, a real expert and someone who inspires complete confidence. They handle things seamlessly and I rate them very highly indeed.
Memberships
Ed is a:
member of the Immigration Law Practitioners' Association (ILPA)

former UK representative on the Immigration Committee of the American Bar Association's (ABA) Labor and Employment Law Section
Publications
Ed has provided expert legal commentary and written articles for The Times, The Financial Times, The Independent and The Guardian amongst many others.
He has also given talks to, for instance, the Employment Lawyers Association (ELA), the American Bar Association's Labor and Employment Law Section and the European Employment Lawyers Association.
Ed's highlights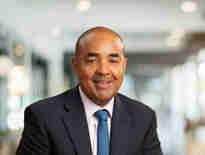 Russell-Cooke partner, Ed Wanambwa, panellist at the 8th Transatlantic Conference ELA/American Bar Association conference
Obtaining priority treatment for sponsor licence applications has become easier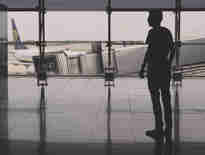 Tier 1 (Investor) visas explained
View all News & Insights