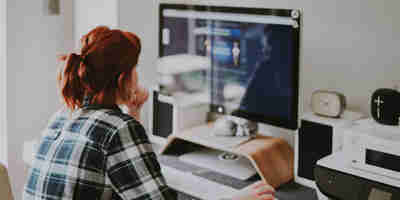 Lasting powers of attorney: who do you trust to manage your affairs?
In today's fast-paced world, it's important to have a plan in place, in case you become no longer able to manage our own affairs. A lasting power of attorney (LPA) is a valuable tool that enables you to appoint someone you trust to manage your financial affairs or your health and welfare if you are mentally or physically unable to do so yourself.
An LPA can be a valuable tool for individuals of all ages and circumstances, not just the elderly or those with health issues. For example, if you're planning to work overseas for a corporate employer or undertaking long-term travel, a property & financial affairs LPA can be used to appoint someone to look after your financial affairs on your behalf.
The introduction of the online application system has made the process easier and more accessible, resulting in a significant increase in the number of registrations in recent years. However, it's also important to note that with this ease of access, comes the risk of abuse if proper safeguards aren't put in place.
Recent findings from the Office of the Public Guardian have shown an alarming increase in investigations into attorneys appointed under LPAs. Their latest report revealed that such investigations have surged by a staggering 84% when compared to the previous year. This brings to light the critical importance of seeking professional guidance and understanding the significant responsibilities involved in creating an LPA.
How do LPAs work?
The LPA can be submitted to any institution such as a bank or utility provider, under a financial LPA, or to health or care professionals under a health & welfare LPA, enabling the institution to deal directly with the appointed attorneys. An attorney under a health and welfare LPA can only make a decision on your behalf if you are incapable of making the decision yourself, whereas with a financial LPA, you may determine whether your attorneys are to act immediately or only upon loss of capacity.
However, it's crucial to choose your attorneys carefully and make them accountable for their actions to avoid potential abuse or misuse of power. Before appointing an attorney, think about how well they look after their own finances, how well you know them, and how sure you are that they will make the right decisions for you.
You can appoint between two and four attorneys and require that they are all involved in each decision, or you can appoint, alongside a family member or friend, a professional attorney whose role would be to undertake regular checks on how matters are being handled.
Another option is to include a requirement within the LPA for the attorney(s) to consult with a third party if a decision exceeds a given threshold or for specific assets.
An LPA is a valuable tool, but the right safeguards must be in place. Seeking professional guidance and taking the time to choose your attorneys wisely can ensure that you have peace of mind knowing that your affairs will be taken care of should the need arise.
Get in touch
If you would like to speak with a member of the team you can contact our private client solicitors; Holborn office +44 (0)20 3826 7522; Kingston office +44 (0)20 3826 7529 or Putney office +44 (0)20 3826 7515 or complete our form.