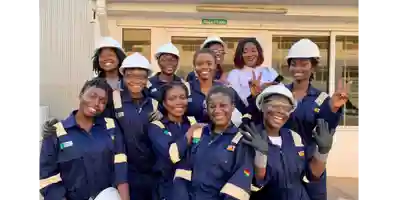 Field Ready
Field Ready is a global employability platform offering programmes, learning experiences and resources to help candidates achieve successful careers and employers access a highly effective workforce. We believe that great companies always invest in their people.
Who are you and what do you do?
My name is Phil Andrews and I am the Chairman and CEO of Getenergy Field Ready Ltd. My day job mainly involves trying to solve problems which I have inadvertently created.
What were you doing five years ago?
I can answer that very specifically! Five years ago on the 25th November 2015, my business partner and I were registering Getenergy Field Ready Ltd as a new entity with the help of Russell-Cooke and our accountants.
We had a crazy idea about helping to bridge the gap between young people leaving education and becoming employable. We registered the trade mark 'Field Ready' and started a company to make the dream into a commercial reality.
What has been the darkest day of your career so far and what did you learn from it?
Without question the death last year of my great friend and long-term business partner Peter Mackenzie Smith.
Since 2003 he and I had travelled the world, built and sold other Getenergy businesses and created the concept for Getenergy Field Ready. He was a wonderful and patient friend and business partner.
We worked on everything together – his wisdom and experience were the perfect counterpoint to my entrepreneurial zeal. Together we did some great things and never forgot to have fun in the process.
We'd never exchanged a cross word in all that time.
Peter's passing reminded me of the incalculable value of experience, of being calm in the face of adversity, of always learning and listening and most of all, never forgetting to have fun.
What has been the brightest day of your career so far?
The graduation of our third cohort of Field Ready candidates in Ghana from the Takoradi Technical University.
It was a remote graduation because of the pandemic. Our local team handled the details and I wasn't involved in any of the work! It happened because the UK and Ghanaian team knew what to do and did it. Most of the candidates had jobs the day they graduated the programme. Seeing the concept work in reality is always a social entrepreneur's happiest moment.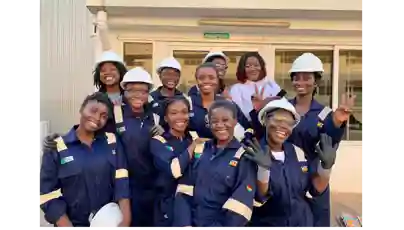 What qualities do you look for in the people you surround yourself with?
Passion, fearlessness, humour, resilience, determination and, above all, fizzing energy. It's quite a list and it's a challenge to find people who have all these qualities in abundance, but when you find them, you hang on to them for dear life! They are your life raft.
What is the one piece of advice you would give your younger self as you were starting out?
What one piece of music could be the theme tune for the business and why?
'End of the Line' by the Traveling Wilburys. Not so much for the title, I should say, but the hugely uplifting repetition of the phrase "It's alright…" and specifically for the line "It's alright, even when they say you're wrong"!
What is your next challenge?
Scaling Field Ready! Our target to impact 10,000 people in the next three years should keep me out of trouble. Although, I doubt our lawyers would agree…
Where do you see the business, and yourself, in five years?
Field Ready was founded with a true, honest and good intention to make a difference in the world and solve a real problem. I believe we'll do just that. Five years should be enough time to get us a programme on every continent and well past 50,000 young people into employment. I'd like to think I'll still be useful to what will be a global team as their Chairman and mentor. But they may decide it's time for younger blood. After all, in 2025 it will have been more than 20 years since I won the young entrepreneur of the year award in London... And yes, I did just have to slip that one in. Small victories donchaknow!
Get in touch
If you would like to speak with a member of the team you can contact our corporate and commercial solicitors by email, by telephone on +44 (0)20 3826 7511 or complete our enquiry form below.