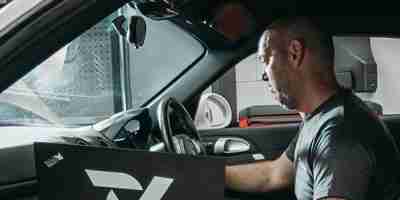 Viritech
Viritech was founded by Timothy Lyons and co-founder Matt Faulks. Viritech is a cleantech engineering company, focused on developing hydrogen powertrain solutions for the automotive, aerospace, marine and distributed power sectors to support future sustainable transportation.
Who are you and what do you do?
I am Timothy Lyons, Founder and CEO of Viritech. I spent my early career in investment banking but since 1992 I have been a serial entrepreneur building successful fintech businesses between 1992 and 2017. Then from 2017 I focused on mentoring and supporting early-stage technology companies.
After several years mentoring other entrepreneurs, at the beginning of 2021 I launched Viritech, a cleantech engineering company focused on developing hydrogen powertrain solutions for the automotive, aerospace, marine and distributed power sectors, to support the development of 'sustainable transportation'.
What were you doing five years ago?
In 2018, I had recently exited Risk First (now owned by Moody's Corporation), which is a SaaS risk analytics business I founded in 2007 to change the way the global pensions industry measures and manages risk.
Wanting a new challenge and a change of focus from FinTech, I launched a company called Aspremont to help early-stage entrepreneurs build disruptive technologies companies.
Over the next three years we invested in a small portfolio of companies, working closely with the founders at a Board and an operational level, but I am better suited to the founding and building businesses, and that led me to launch Viritech in 2021.
What are the qualities you look for in the people you surround yourself with?
Attitude is critical. You can coach skills but not attitude.
One of the key things for entrepreneurs to remember is that the day you start your business, the level of team engagement is 100%, and as you build your team it is vital to strive to maintain this, because it's the key to the elite teamwork which separates extraordinary companies from the mundane.
I look for positivity and engagement first and foremost when hiring and the other key to building an engaged, high-performing team is a positive bias to diversity.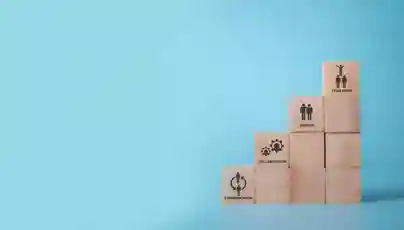 What has been the darkest day of your career so far and what did you learn from it?
Entrepreneurs are perennial optimists, waking up each day wanting to change the world and "make things happen". As a result, I see problems as opportunities...
As an example of the power of positivity, in late January 2016 I discovered I had the Big C and the same week as a result of a 'palace coup' I found myself squeezed out of Risk First which I had founded in 2007. I didn't see this as a dark period, but just another challenge and an opportunity, so I focused on my recovery, which included riding thousands of kilometres in France over the summer and by the autumn I was ready to launch my next business.
Without that 'push' and the experience I gained from building Aspremont over the next three years, and working with early-stage tech companies, I would not have founded Viritech, which as I enter my sixth decade in business, is by far the most exciting company I have been involved in.
What has been the brightest day of your career so far?
Gosh, there have been so many I would struggle to pick one. I am very deal/goal oriented but when a deal closes, I allow myself a brief moment of satisfaction before getting on with the next – like the feeling of scoring a try on the rugby field as a schoolboy and then re-focusing on the game.
However, if I were to pick just one highlight, it would be seeing the results of nurturing young talents. One of the great privileges of running businesses is the opportunity to help young talent to thrive.
What is the one piece of advice you would give your younger self as you were starting out?
The most important piece of advice came in my first job in 1973, from the CEO of the merchant bank I worked for, who was an extraordinarily driven individual who ran from one part of the office to another, constantly exhorting people to "make things happen!"
He was completely barking, but what great advice – business is all about action and making things happen.
The other thing I leaned along the way is there is no place in business for ego or emotion – passion in abundance, but keep your emotions under control (in negotiations this is especially important) and crucially, never fall in love with a deal, until it's closed…
Lastly, never allow yourself to believe your success is only down to skill, without luck skill only takes you so far..
What one piece of music could be the theme tune for the business and why?
That's a tricky one. My second business was a discotheque which I started with my brother when I was 16, (my first was growing tomatoes as a 10 year old) and this funded a ridiculously lavish schoolboy lifestyle, with correspondingly appalling A- levels. 
Today my knowledge of music is pretty limited, but 'We Are the World' by Rodney Hunter seems a good representation of the energy and the sentiment of Viritech – we are deeply passionate about what we are doing, developing uber-cool technology to help save the planet.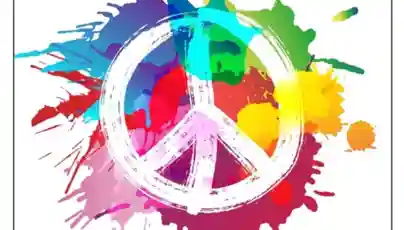 What is your next challenge?
Well, my wife was pretty alarmed when I launched Viritech, and tells me this is definitely my last rodeo, but I do have one final ambition: to grow grapes and olives in Tuscany and make extraordinary red wines and olive oil. Let's hope I am lucky enough to do that.
Where do you see the business, and yourself in five years?
Viritech's business model is to licence its technology to major manufacturing partners. Our focus will always be on innovation and building an ever-growing body of IP capable of generating recurring, high-margin licence revenues.
Our goal is that as we head towards the 2030s, when hydrogen will really come into its prime, millions of vehicles, aircraft and marine vessels will be built each year using our technology.
As for me, I am very much a startup CEO, and within the next couple of years, I expect I will pass the baton to a younger colleague better suited to running a growing operating business, but, I hope to stay involved at the Board level to continue to shape the strategy of the business.
Get in touch
If you would like to speak with a member of the team you can contact our corporate and commercial solicitors by email, by telephone on +44 (0)20 3826 7511 or complete our enquiry form below.