Pride month: Intersectionality and barriers to access in healthcare
This is the first in our series of Pride blogs celebrating the work of our colleagues in support of the LGBT+ communities.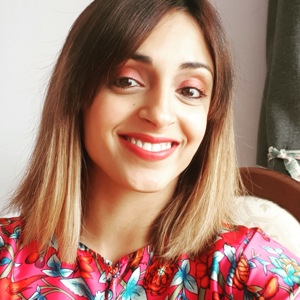 I am proud to have been a founding member of the Law Society LGBT+ Lawyers Division. The Division was launched in 2016 and helps to promote inclusion in the legal profession. I served as a member until spring 2020.
Looking back at my time in the Division, particular highlights include speaking at an InterLaw Diversity Forum event for BAME voices and intersectionality and hosting a podcast to celebrate Black History Month to discuss the experiences of black LBGT+/ally members of the legal profession.
Intersectionality is a social theory which emphasizes how people are disadvantaged by multiple threats of discrimination. This may include religion, race, gender, sexuality, disability, age and class. It is fitting that this year's Pride in London theme is Visibility, Unity and Equality - for all of our communities.
Representation is vital for us to have meaningful conversations and understand the social disadvantages faced by groups with particular characteristics. Within the legal profession, there are various platforms for marginalised groups that are given exposure. This includes committees such as the LGBT+ Committee, Women Lawyers Division Committee and Ethnic Minority Division Committee.
My day job is personal injury and clinical negligence work. I was drawn to this specialism by my desire to work closely with clients who are vulnerable and therefore at a disadvantage and need representation and advocacy to ensure they get the best possible outcome to put them on a par with those without their disadvantages. I see the work I have done in the LGBT+ community, and particularly in terms of intersectionality, as being closely related to this. The LGBT+ communities, particularly those of colour, are historically disadvantaged in how they are treated by the law and how they progress in the law. For instance LGBT+ people of colour can encounter barriers when accessing healthcare.
I continue to be actively involved in working towards equality and inclusion for these communities and in ensuring that the issues raised by intersectionality are better understood and appreciated.