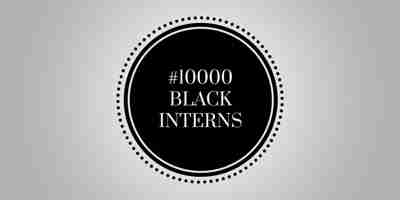 Russell-Cooke has renewed its commitment to the 10,000 Black Interns programme for a second year
Russell-Cooke has renewed its commitment to the 10,000 Black Interns programme for a second year. The programme creates opportunities for underrepresented talent in partnership with organisations in which black people are underrepresented, including law firms. The firm has committed to offering two internships to black candidates in legal roles in the summer of 2023.
10,000 Black Interns is a five-year, UK-wide programme offering paid work experience across a wide range of sectors, providing training and development opportunities and creating a sustainable cycle of mentorship and sponsorship. The programme is now in its second year.
In summer 2022 students Olamiji Shekoni and Gloria Asiebgu spent six weeks with the firm as part of an internship accessed through the programme.
Olamiji Shekoni said: "My time at Russell-Cooke was truly invaluable: everybody in the firm was so friendly and eager to please. The experience has given me a great insight into the fundamentals of law and working in a law firm."
Gloria Asiebgu said: "During my time at Russell-Cooke, I mainly worked in four legal practice areas: family law, charity law, personal injury/clinical negligence and property and housing litigation. It was an extremely insightful six weeks that truly solidified my interest in becoming a lawyer. I was fully involved in all sorts of legal tasks including research, writing articles or client work and I also had the opportunity to attend several court hearings and client meetings."
Equality, Diversity and Inclusion partner, Gareth Ledsham, commented: "Thinking about how we can be more inclusive should be second nature to us and embedded in everything we do. We do not have all the answers in terms of ethnic diversity and we know we need to make much more progress. This is a long road but we believe the 10,000 Black Interns programme is one important step along that road."
Visit the 10,000 interns foundation website.
Get in touch
For advice on who to talk to, call on +44 (0)20 3826 7550 or complete our enquiry form.