About Gareth
Dealing with a dispute is rarely easy – especially when grief or the needs of a person lacking mental capacity are involved. My role is to support clients through these matters, while also giving a fresh, objective view of their position, and what a realistic outcome might look like.
Gareth acts for both claimants and defendants on the full range of contentious trust and probate matters, including:
will challenges
claims for financial provision under the Inheritance (Provision for Family and Dependants) Act 1975
claims concerning domicile
breach of trust and claims relating to ownership of a deceased's property (implied trusts and proprietary estoppel)
Gareth is also an expert in mental capacity law and contentious Court of Protection matters. He regularly acts for deputies, attorneys and other interested parties on the matters including removal of attorneys/deputies, disputed lifetime gifts, statutory wills and financial abuse claims, amongst others.
Having studied and worked in France and Belgium, Gareth has a particular interest in matters involving assets in civil law jurisdictions and is a fluent French speaker.
Gareth is sharp and clear-minded in seeing legal issues.
Experience
Gareth's experience includes:
property belonging to minors abroad - acted in Re B (a Child) [2022] EWFC 7 for the mother of a minor who had inherited property in France making the necessary application to the Family Court to enable the mother to sell the child's interest in the property on her son's behalf and to receive the proceeds of sale to hold for his benefit

domicile dispute - acted for adult children of a wealthy businessman in a complex multi-jurisdictional dispute regarding whether the deceased's estate should be divided according to a copy will in England or under foreign rules of intestacy

statutory will - acted for attorney under an LPA to obtain authority from the Court of Protection to execute an urgent holding statutory will for an elderly lady who lacked capacity, but had nevertheless made a new will leaving her multimillion pound estate to a former neighbour

trust dispute - acting for beneficiary of discretionary trust in a dispute about who should act as trustee, and  proper exercise of trustee's discretion to make distributions

Court of Protection - acted for partner of a gentleman with an acquired brain injury to resolve disputes as to proper management of his finances, as well as questions as to contact, residence and capacity to marry/enter sexual relations, resulting in the couple being able to marry and live together
I'd particularly recommend Gareth Ledsham who is very professional, clear and accurate in his legal and practical advice, and a great pleasure to work with. I would strongly recommend him to anyone in this line of work.
Memberships
Member of ACTAPS (Association of Contentious Trust and Probate Specialists)
Member of STEP (Society of Trust and Estate Practitioners) 
Committee member of STEP Global Special Interests Group on Mental Capacity
Committee member of London Branch CoPPA (Court of Protection Practitioners Association)
Gareth Ledsham – A leader in this area of law, would highly recommend.
Gareth's highlights
The rise of lifetime gift litigation - Citywealth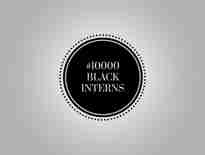 Russell-Cooke has renewed its commitment to the 10,000 Black Interns programme for a second year
Supporting vulnerable clients in litigation - Solicitors Journal
View all News & Insights