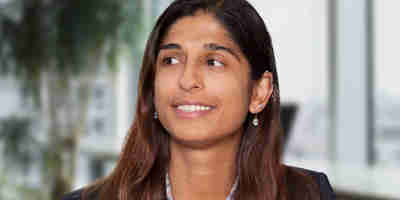 South Asian Heritage Month—embracing a remarkable mother
Reflecting on South Asian Heritage Month, which celebrates the rich cultural tapestry of South Asian communities in the UK from 18 July to 17 August, Partner Shabnam Ali-Khan explores the profound impact on her life of her Pakistani mother whose journey took her from Pakistan to London.
The month is an opportunity to showcase the contributions, cultures, histories, and achievements of people with roots in South Asian countries such as India, Pakistan, Bangladesh, Sri Lanka, Nepal, Bhutan, and the Maldives. From cultural events, exhibitions, performances, and educational activities, the celebration promotes a greater understanding and appreciation of South Asian heritage, nurturing inclusivity, raising awareness, and building stronger connections among communities.
As South Asian Heritage Month comes to an end, I am filled with immense pride and gratitude for the remarkable woman with roots in South Asia, who has profoundly shaped my life—my mother
From Pakistan to London 
My mother came to London from Pakistan as a teenager when she married my father. Having never left Pakistan before, as well as speaking very little English and while being away from her family, it must have been a huge adjustment and a lot to get her head around. 
My mother has gone on to become a formidable force of nature; full of so much love and compassion. She is a strong and dedicated person who is not afraid to speak her mind.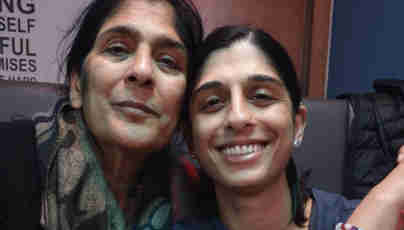 Hard working homemaker 
As a young girl growing up, I saw my mother deal with so many challenges in life. From working various jobs since I was a toddler whilst fulfilling the traditional homemaker role expected of her, and being a mother to six children. My mother has been working pretty much full-time for years and shows no signs of quitting! This is rather unusual for Pakistani mothers from my mother's generation. Most of them did not have to work outside of the home. 
I honestly have no idea where she gets her energy and drive from. I would be proud to have an ounce of it. I am also struck by her fun and joyful attitude. I remember growing up we did not have a lot of money and my mother used to ensure each and every one of us had a birthday party. As young children this would usually include a few balloons and shop bought small 'Sara Lea cake'. What a legend! There are many pictures of us as kids with my mother wearing party hats!
The importance of equal opportunities
South Asian Heritage Month has given me the opportunity to reflect on the journey and life of this remarkable woman. I am reminded of the countless sacrifices she made to provide me with opportunities she never had. My mother has always been keen for all of the children to have a chance of education — especially the daughters.  I am reminded of the countless nights she stayed awake worrying about us. I am reminded of the joy and laughter she has bought into all of our lives.
My mother is quite open-minded and always understood the importance of equal opportunities for her sons and daughters. She never forced the daughters into the kitchen to do the cooking. (Although I do slightly regret that now as I wish I could cook half as well as my mother!) Family celebrations are full of her delicious cooked food. Although a vegetarian herself, she has always had a talent for cooking both vegetarian and meat dishes. Since we were kids my mother would get us to taste every meat dish to make sure it was spicy enough and well seasoned. 
Let's continue to celebrate the incredible contributions of South Asian mothers everywhere, the keepers of our culture and the nurturers of our dreams. Let's cherish and honour the powerful women who have shaped us into who we are today.
Get in touch
Call us on +44 (0)20 3826 7550 or complete our enquiry form.