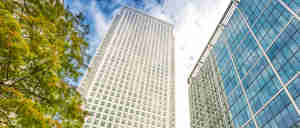 Meeting Room
Canary Wharf, London
18th floor, 40 Bank Street, Canary Wharf, London, E14 5NR
Canary Wharf meeting room location
Please note we can meet you at Canary Wharf by appointment only.
By rail
DLR service runs across the street at Canary Wharf, Heron Quays. Closest stops are at (L) and (K) with links to central London.
By underground
The office is within easy walking distance of Canary Wharf tube station on the Jubilee Line. and Heron Quays on the DLR.