About Alison
I am passionate about not-for-profit and charity law. I thrive on helping others and have volunteered for a number of charities, meaning I understand their practical needs and what great service looks like to such a unique organisation.
Alison works with charities, social enterprises and other not-for-profits to provide legal and practical advice on governance and commercial matters, including establishing new charities, incorporations, mergers, commercial contracts, fundraising, trading and regulatory matters involving the Charity Commission.
She has been advising third sector organisations for a number of years, having previously worked in the charities and not-for-profits department of another top charity firm in Australia before joining Russell-Cooke.  Alison has a particular expertise in advising clients working internationally.
Alison enjoys getting to know her clients to enable her to provide advice that is clear, practical and pragmatic.
She sits on the board of Sisters of the Good Samaritan Foundation.
May I take this opportunity to thank all the team at Russell-Cooke who have worked tremendously in resolving all matters for the OBC. We will have no hesitation in engaging the services of Russell-Cooke for future legal needs where appropriate to do so.
Experience
Assisted a registered group training organisation with the Charity Commissioner's investigation due to its alleged misuse of charitable funds

Provided ongoing fundraising advice to household name charities, in particular, advising on complicated commercial participator arrangements

Advised a US-based charity on acquiring its Australian affiliated entity

Provided advice on overseas grant making and compliance (including HMRC and Charity Commission) for overseas charities and donor advised funds 

Acted for an Australasian health informatics charity in relation to their acquisition of another Australian health informatics charity

Advised on the incorporation of a large international aid charity
Thank you so much for all your hard work and wise words of advice, Alison. You've been superb throughout. Forming a new charity felt quite daunting at the beginning, but your diligence and guidance helped us to not only successfully achieve charitable status, but to also crystallise our ambitions for the charity.
Memberships
Member of the Charity Law Association
Alison's highlights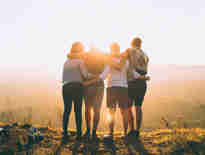 Charity bulletin—November 2023
Our charity team are dedicate to providing you with the latest news and developments affecting the charity sector.
Charity law bulletin - July 2023
Events
The essential guide to the company secretary role
View all News & Insights