About Andrew
My clients generally have a family background or assets that span different countries. Advising the client on estate planning or administration in these circumstances can be very complicated. Our experience and understanding of such matters is key to helping clients get to the best possible position.
Andrew is recognised for his advice on cross-border private client matters, estate planning, estate administration, tax and trusts. In complicated cases his approach is to help clients understand the issues and to try and keep matters practical and simple, often working directly with lawyers and accountants in the relevant jurisdictions. He is a solicitor, STEP qualified and an ATT qualified tax adviser.
Andrew regularly talks at conferences and seminars within the UK and abroad on cross-border matters, and has authored legal commentary in this area. He speaks fluent Italian.
Experience
UK inheritance structuring: advised UK and Irish couple on an inheritance from an Australian estate, and related suitable inheritance tax structuring as part of their personal estate planning.
Cross-border estate administration: advising executor on administration of contested complicated estate including assets in UK, Italy, Switzerland, and a Liechtenstein and BVI trust and company structure owning UK property.
UK, France and US estate planning: advised wealthy UK couple living in France on succession and tax planning for their UK, French and Delaware assets including trust and trading company considerations.
UK, Italy, US and Luxembourg estate planning: advising wealthy US/Italian couple resident in UK on their estate planning and wills including consideration of a valuable trading company asset held through a Luxembourg structure.
UK, Spain, US and Mexico wills and estate planning: advising wealthy UK clients living in Spain with UK and US trading company assets and property in UK, Spain and Mexico.
Memberships
Committee member and most recent chair of the Society of Trust and Estate Practitioners (STEP) Cross-Border Estates Special Interest Group
Member of the board of Lexunion International Legal Network
Member of the Association of Tax Technicians (ATT)
Member of the British Italian Law Association
Andrew's highlights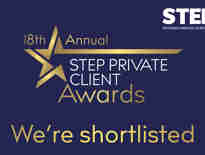 Russell-Cooke takes the treble in nominations for STEP Private Client Awards 2023/24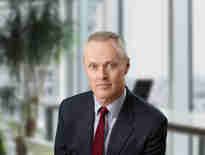 Events
Andrew Godfrey moderates panel session at the first STEP Global Congress since the pandemic
Events
Andrew Godfrey joins panel at STEP's cross-border estate administration webinar
View all News & Insights