About David
I regularly work with insolvency practitioners and those on the receiving end of insolvency claims, which makes me well placed to advise on strategy and understand clients' needs both pre and post-insolvency.
David regularly acts for office holders in both personal and corporate insolvencies in relation to all aspects of their appointment, including advising on claims against directors and other third parties under the Insolvency Act 1986 as well as claims for overdrawn loan accounts, contractual claims, and breach of statutory & fiduciary duties. He also advises on asset recovery actions, and conducts interviews with directors, debtors and third parties.
David advises directors on their duties, as well as when claims are brought against them by office holders, and on disqualification applications by the Secretary of State.
He also advises debtors and creditors in order to ensure their rights are protected throughout the insolvency process.
David qualified as a solicitor in 2012 and joined Russell-Cooke in 2021.
Experience
Acting for liquidators in actions against directors, including claims for misfeasance and wrongful trading

Acting for various trustees in bankruptcy in cases involving the disputed ownership of assets

Advising a finance business against whom liquidators of a company had intimated a claim under the Quincecare duty

Acting for a trustee in bankruptcy in a claim concerning a property transferred by the bankrupt during the post-petition period, and in the same proceedings defending a challenge to the office holder's remuneration

Advising a liquidator on a court application to remedy a defective appointment

Acting for office holders in relation to companies which were fraudulent vehicles/ponzi schemes and pursuing recoveries from directors and third parties

Acting for a company's directors in a court application seeking relief under the phoenix company provisions in s.216 Insolvency Act 1986

Advising a director in disqualification proceedings brought by the Secretary of State, and in the same matter applying for permission for them to continue acting as a director of various other companies

Acting for the directors of a high street restaurant business wishing to pursue a CVA
Memberships
Associate member of R3 (The Association of Business Recovery Professionals)

Member of the Organising Committee for R3's 2023 Annual Conference and also sat on the committees for the 2021 and 2022 Annual Conferences

Former member of R3's New Professionals' Committee for the London & South East Region

Member of the London Solicitors Litigation Association (LSLA)
David's highlights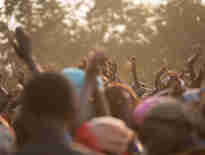 IPs helping charities in financial difficulty — Recovery Magazine
An article co-authored by senior associate David Fendt and contributed to by partner Pippa Garland has appeared in R3's Recovery Magazine, exploring the challenges facing charities...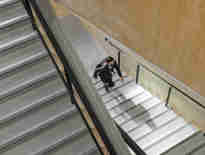 Insolvency legal news and updates—July 2023
Russell-Cooke's restructuring and insolvency team present a round-up of recent insolvency news and updates, they look at how these will impact the insolvency...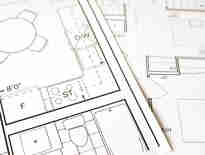 Architects and contractor insolvency: your guide to how it works and what to do if it happens - RIBA
View all News & Insights