About Eva
Securing school placements and the education provision children need to thrive. Empowering parents and educators to problem solve. It is a privilege to have a professional role that is personally meaningful and share relationships with clients characterised by mutual trust, respect and straight talking.
Eva is an expert in cases involving special educational needs and disability (SEND), equality act claims, admissions, exclusions, complaints and school governance in the independent and maintained sector.
Identified as a leader in the field, Eva has specialist knowledge in neurodevelopmental conditions such as ADHD, autism, cerebral palsy, dyslexia and dyspraxia. She has a particular interest in cases involving 'dual exceptionality'.  
It is Eva's personal experience of SEND and exclusion that fuels her passion for this area of law and informs her empathetic style of client care. Eva believes that the problem with trying to fit a 'square peg' child into the round hole of an education system is not that the hammering is hard work; rather you risk destroying the peg! Eva's role is focused on squaring the circle and making the education system more fit for purpose. Where school is not appropriate, she secures comprehensive highly individualised education otherwise than at school.
Eva is an efficient lawyer who has excellent client care skills and is not afraid to take on opponents.
Chambers (2021)
Contributing co-author of Understanding ADHD in Girls and Women, Eva is committed to raising awareness around neurodivergence. Concerned by inequality of opportunity and access to justice in education, she partners with a number of charities to provide free information, advice and support to parents of children with SEND.
Eva Akins is remarkable in her skills of forward-thinking, leaving no stone unturned and being prepared for every eventually. I am blown away by her genuine care, empathy and compassion, and her ability to balance this with her exceptional knowledge of the law to achieve great effect.
Experience
Eva's experience includes:
Disability discrimination claims: successful disability discrimination claims against numerous independent and state schools for unfavourable treatment of disabled children and failure to make reasonable adjustments including securing reinstatement following exclusion

Admission appeals: countless school places secured, reception, secondary and in year including 'super selective' grammars schools

SEND appeals: naming of highly specialist, ordinary independent and mainstream schools in EHCPs including but not limited to:
Treloar's
St Piers
The Lodden
Ingfield Manor
Blossom House
Westminster School
Moor House
Kingswood House
More House
New College Worcester
Mary Hare
Radnor House
Hampton School
Ewell College
West Heath
Unsted Park
Burlington House (Moat School)
Chelsea Group of Children
St Dominics
Les Petite Etoiles
Bramley Hill
St Johns
Oakwood College
Tadley Court
Fairley House
Undershaw
Canbury
Muntham House
Kisimul
Lionheart Education
Northease
The Stable
Queensmill
Moon Hall
Brookways
Wandle Valley
Berkhamstead
Surbiton High
Parkwood Hall
Falcon Boys
Maida Vale
Sackville
Waldegrave
Orchard Hill
She is a well-known lawyer in the education law world who is a go-to for parents. Eva provides clear and pragmatic advice, and is able to mould an excellent legal case.
Memberships
Member of the Education Law Association
Eva is a formidable advocate with extensive experience which she uses to provide tailored practical and sound advice to clients.
Publications
Understanding ADHD in Girls and Women (Jessica Kingsley Publishers, 2021)
Eva's highlights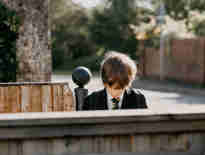 Events
Did you know that your child has legal rights and entitlements at school and beyond?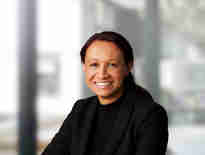 Russell-Cooke grows education law offering with double hire
Events
Legal rights and entitlements at school and beyond
Did you know that your child has legal rights and entitlements at school and beyond?
View all News & Insights