About Harriet
Harriet is known for her personal and straightforward approach to her client's varied circumstances.
Harriet specialises in estate administration, wills and powers of attorney. She provides an empathetic and accessible service to her clients and is known for her honest advice.
Harriet focuses on complex estates and is well versed at working with high-net-worth clients and clients with cross-border elements. 
Harriet's logical and structured approach provides clients with reassurance and comfort.
Education
LLM in medical law and ethics
Harriet's highlights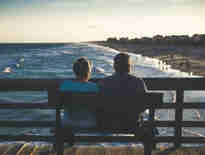 Changing an inheritance—deeds of variation
Inheriting assets from a loved one is often accompanied by a mix of emotions, from sorrow to gratitude. However, what many people don't realise is that there are ways...
View all News & Insights