About Jade
Whether separated or blended through new relationships, created through adoption, donor-conception or surrogacy, all families are unique. As a specialist children and family building lawyer, I strive to help families feel informed and understood no matter their structure or how they were created.
Jade specialises in international and domestic children law, adoption, surrogacy and fertility law.  
Since specialising in 2016, Jade has managed many complex and ground-breaking children and surrogacy law cases including X v Z where the court made a parental order in respect of an adult child following a historic international surrogacy arrangement for the very first time.
Jade works with LGBTQ+, solo, separated and blended families. She also works with British parents living overseas whether in relation to adoption, child disputes or surrogacy matters.
Jade has spoken at many UK and international events on topics ranging from adoption to co-parenting and surrogacy. She has also written many legal publications for Resolution and The Family Law Journal, quoted in The Times Newspaper and interviewed by The Law Society Gazette as their chosen 'lawyer in the news'. 
Jade qualified as a solicitor in 2013 and joined Russell-Cooke in July 2021. 
Jade Quirke is a leader in the field of surrogacy. She gives an enormous amount of thought to her cases and is highly experienced. She has a very supportive approach to her clients alongside superb technical skills.
Experience
Children law: acting in complex cases involving relocation and dispute between parents about where their child should live and how much time they should spend with the other

Surrogacy: advising parents and surrogates embarking on surrogacy arrangements both in the UK and overseas, ranging from straightforward family arrangements to more complex cases where there are issues relating to domicile, crossing borders and consent. Jade often works with international and immigration lawyers and has represented many clients on court applications for parental orders, regularly conducting her own advocacy

Adoption: being one of few lawyers specialising in intercountry adoption with recent experience of adoption from Morocco, Nigeria, Russia and the US. She also represents clients in step-parent adoption cases and family members who wish to adopt children within the family

Co-parenting and known donor arrangements: advising clients on a wide range of arrangements and on issues such as legal parenthood, parental responsibility and what happens if things go wrong. Jade works with clients to ensure they are fully informed of the legal issues associated with their plans and has drafted several co-parenting and known donor agreements

Fertility law: advising clients working with fertility clinics and guiding them through issues such as importation and exportation of gametes and embryos. Jade also advises clients in relation to the legal storage periods for eggs, sperm and embryos and their rights regarding the use of stored gametes and embryos
Jade is conscientious with clients and understands the complexity of the cases.
Notable cases
X v Z (Parental Order Adult) [2022] EWFC 26 (05 April 2022) (bailii.org): representing the Applicant parents in this landmark High Court decision where the court made a parental order in respect of a child who is now an adult
Jade Quirke has an impressive niche practice in surrogacy, complex adoption and difficult modern family parenting issues. She impresses as being very capable, she is extremely tenacious as well as highly efficient.
Memberships
Member of Resolution, an organisation of family lawyers focused on achieving family and child focused resolution to disputes

Former co-chair of London Resolution

Volunteer family law advisor for Rights of Women

Member of the UK and Ireland LGBT Family Law Institute, an association of leading barristers and solicitors who work in the specialist area of LGBTQ+ Family Law

Member of the ALC (Association of Lawyers for Children)

Member of the American Bar Association (Adoption, International Law and Assisted Reproduction Technology Committees)
Jade's highlights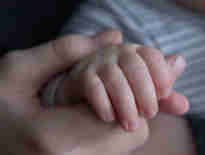 Events
Jade Quirke and Natasha Kirk speak at Surrey Law Society webinar on surrogacy, child abduction and adoption
Surrogacy law reform up for UK Government review following draft legislation publication - eprivateclient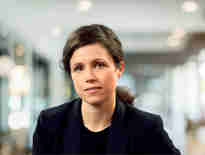 Russell-Cooke's Jade Quirke wins Kingston Young Professional of the Year award
View all News & Insights