About Jonathan
I work with insolvency practitioners and individuals facing insolvency, helping to find solutions to problems that come with both personal and corporate insolvencies. I understand my clients' objectives and work diligently to achieve the best possible outcome for them.
Jonathan regularly acts for insolvency practitioners, company directors, creditors and individuals facing bankruptcy both pre and post-insolvency.

Jonathan primarily acts for insolvency practitioners in both personal and corporate insolvencies, in relation to issues arising in personal bankruptcies, company liquidations and administrations.

Jonathan's work with insolvency practitioners makes him well suited to advise on and defend claims brought by office-holders. Accordingly, he often acts for directors, bankrupt individuals or individuals facing bankruptcy (and their families) to defend claims and resolve disputes, as well as looking to mitigate risks and head-off any issues before matters become contentious.

Jonathan also assists landlords and creditors of insolvent entities, advising on insolvency processes and mechanisms (including Individual and Company Voluntary Arrangements), tracing assets and recovering debts depending on the needs and objectives of his clients.

Jonathan joined Russell-Cooke in 2019 as a trainee, and qualified as an associate in 2021.
Experience
Insolvency practitioners:
acting for liquidators in actions against directors, including investigating and pursuing claims for misfeasance, wrongful trading and antecedent transaction claims
acting for various trustees in bankruptcy in cases involving the disputed ownership of assets
advising on restricted funds and trust arrangements
acting for trustees in bankruptcy and obtaining orders for possession and sale of properties owned by the bankrupt, and facilitating the sale of assets vesting in the trustee for the benefit of the bankruptcy estate
acting for the administrators of a classic car auctioneers, addressing competing claims to ownership of vehicles held, proprietary money claims and dealing with injunctions, third party disclosure obligations and various other issues arising
extending the period of administrations by application to court
appointing administrators of insolvent companies
Companies, directors and shareholders:
defending claims brought by liquidators in relation to: 

overdrawn loan accounts
misfeasance and breach of duty (known as section 212 claims)
transactions at an undervalue (section 238 claims)
preference claims (section 239 claims)
fraudulent trading (section 213 claims) and wrongful trading (section 214 claims)

advising businesses and charities on insolvency processes, restructuring options and personal risks and liabilities
negotiating settlement of disputed debts
acting for a company's directors advising on, and defending claims brought by liquidators in respect of, phoenix company provisions in s.216 Insolvency Act 1986
Individuals:
assisting bankrupts with annulment applications, Individual Voluntary Arrangements (IVAs) and dealing with enquiries and claims by trustees in bankruptcy
resolving disputes about ownership of property, trusts and claims regarding transactions at an undervalue, preferences and transactions 
Creditors:
serving statutory demands for payment, winding up companies and petitioning for individuals' bankruptcy
assisting creditors through the insolvency process and advising on issues as they arise
advising landlords in relation to: 

the impact of (and options available when) a Company Voluntary Arrangement (CVA) is proposed by a tenant
tenant defaults on payments and appears to be insolvent
a tenant entering into administration and a new company takes up occupation of premises
Education
Obtained a degree in law from the University of Durham
Obtained a master of laws with distinction in legal practice from the University of Northumbria
Trained at Russell-Cooke
Memberships
Associate member of R3 (The Association of Business Recovery Professionals)
Member of the Junior London Solicitors Litigation Association
Member of R3's New Professionals' Committee for the London & South East Region
Jonathan's highlights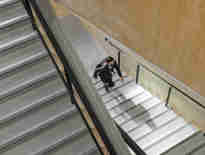 Insolvency legal news and updates—July 2023
Russell-Cooke's restructuring and insolvency team present a round-up of recent insolvency news and updates, they look at how these will impact the insolvency...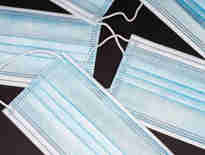 Recent case law - Doran & Anor v County Rentals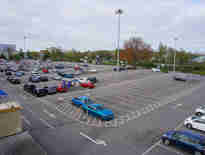 Insolvency in the news: Paperchase and Joules enter administration
View all News & Insights