About Lee
I found my work as a lawyer dealing with specialist restructuring and insolvency work so interesting that I decided to study to qualify as an insolvency practitioner. That added qualification gives me a greater understanding of the needs of a wide range of clients involved in the insolvency sector.
Lee is dual qualified as a solicitor and a licensed insolvency practitioner, authorised by the Insolvency Practitioners Association.
His role as a solicitor and insolvency practitioner means that he can offer a broad spectrum of insolvency advice to those involved in the insolvency process.
Lee's insolvency work covers all aspects of personal and corporate insolvency from bankruptcy through to administrations and liquidations. He acts for a wide range of clients, such as insolvency practitioners, companies, directors, creditors and debtors on restructuring and recovery options.
Lee  is an expert in dealing with complex misfeasance claims, as well as many other types of insolvency related disputes.  
Lee advises companies and directors where financial difficulties have arisen and advice is needed to avoid breaching the relevant duties owed by those directors.  
Lee also deals with advice regarding business and asset sales by insolvency office holders, including pre-pack transactions. That work often involves acting for office holders in dealing with their appointment as administrator or liquidator.
Lee qualified as a solicitor in 1992 and joined Russell-Cooke in 2000 as a partner. He qualified as an insolvency practitioner in 2010.
Experience
Pakistan v NatWest and others [2015] EWHC 55(CH)
(1) Konstantin Kagalovsky (2) Wilcox Ventures Ltd v Balmore Invest Ltd & 7 Others [2015] EWHC 1337 (QB)
JSC BTA Bank v Ablyazov and others and Gaziz Zharimbetov [2012] EWHC 2912 (Comm)
Tickets.nl Tour Operating BV v Mango Events Management Limited [2011] EWCA Civ 889
Swindon Town Football Co Limited v Diamandis [2011] EWCA Civ 84
R (on the application of Albert Court Residents Association) v Westminster City Council and Corporation of the Hall of Arts and Sciences [2011] EWCA Civ 430
Profinance Trust SA v Gladstone [2002] WLR 1024
R v General Medical Council ex parte Toth [2000] 1 WLR 2209
Memberships
Full member and Fellow of R3 (The Association of Business Recovery Professionals)
Member of the London Solicitors Litigation Association
Publications
Author of insolvency chapter of the book The Law of Legal Services
Author of the 'Financial Difficulties and Winding Up' chapter of the Russell-Cooke Voluntary Sector Handbook
Lee's highlights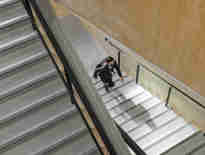 Insolvency legal news and updates—July 2023
Russell-Cooke's restructuring and insolvency team present a round-up of recent insolvency news and updates, they look at how these will impact the insolvency...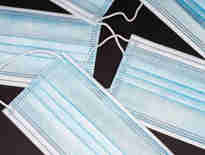 Recent case law - Doran & Anor v County Rentals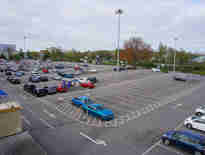 Insolvency in the news: Paperchase and Joules enter administration
View all News & Insights