About Nicole
I have been interested in cross-border issues since my teens when I saw the difficulties a surviving spouse faces in international situations. I am passionate about helping international families plan for and deal with their estates. I am sympathetic, practical and make the whole process as stress-free as possible.
Nicole works in the cross-border and French law and property teams. Following law degrees and professional qualifications in both English and French law, she is a diplômée notaire France as well as an English solicitor.
After training and working in a large firm of notaires in Paris, Nicole moved to London and joined a boutique firm of solicitors specialising in French matters. She qualified as a solicitor in 2010 and became a director and shareholder of the law firm in 2017.
Nicole advises on a broad range of private client work: estate planning, will drafting, incapacity and probate. Her specialisation is in matters with a cross-border element, most often in France and other French speaking jurisdictions, such as Belgium and Switzerland.
Nicole also advises on French property matters, including purchases and sales, but also a variety of disputes and the structuring of ownership.
Nicole advises on all aspects of tax in private client work in the UK and France, predominantly for estate planning. She also advises on tax in relation to French property and regularly assists other firms of solicitors with French law.
Nicole has a large professional network across France and other European countries which enable her to provide a seamless service to her clients.
In addition to English and French, Nicole speaks Spanish.
Nicole joined Russell-Cooke in 2022 from a City of London law firm where she was a partner in the private wealth team.
Experience
After a series of deaths, assisted an English deputy to establish that the protected person was entitled to a French property and prepare an order enabling the deputy to sell the property
Advised a Belgian/British couple who were locked down in France and owned assets in UK, France, and Belgium, on the execution of their wills during Covid
Worked with lawyers in France and Belgium to establish the law applicable to an estate with assets in the UK, France and Belgium and to establish the most favourable tax analysis of the same
Assisting with the purchase of a property in France by a multi-generational family
Contributor to the STEP Journal, PS Magazine, Law Gazette, the Daily Telegraph and a variety of conferences and seminars
Memberships
Affiliate member of STEP
Member of the Franco-British Lawyers Society
Member of the Belgian-Luxembourg Chamber of Commerce in Great Britain
Member of the Anglo-Belgian Society
Nicole's highlights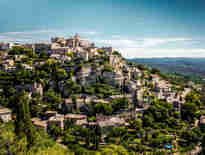 Punished enough by Brexit: France could relax 90-day rule for British second home owners—The Telegraph
An article quoting partner Nicole Gallop Mildon has appeared in the Telegraph, addressing the potential relaxation of France's 90-day visa...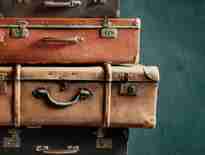 Lost in translation? Navigating the French and English systems for private clients - eprivateclient
Rituals involving faith, family and food—the three major religious festivals of spring 2023
View all News & Insights