About Pauline
I strive to guide my clients in avoiding, managing and resolving property disputes with an aim to minimise their costs and risks throughout what can often be a fast-paced and stressful process.
Pauline specialises in property dispute resolution and provides effective solutions for clients who encounter issues with a property element.
She advises businesses, charities and individuals on property disputes and avoidance. She acts in boundary and development disputes covering restrictive covenant, easement, trespass and nuisance. Her expertise spans across long leasehold issues such as breaches of covenants, service charges and building management disputes.
Following the Grenfell Tower Fire Public Inquiry, Pauline's caseload increasingly involves cladding remediation and building fire safety in residential and commercial properties with a focus on representing tenants, groups of leaseholders, leaseholders-owned freehold companies and right-to-manage companies.
Pauline is recognised for her technical expertise and her detailed and pragmatic approach. She quickly establishes and maintains confidence of clients in often stressful situations involving complex and evolving areas of law. She ensures all avenues are explored in assisting her clients to achieve their goals in potentially contentious situations whilst avoiding disputes. However, where circumstances require, Pauline is also well equipped to advance her clients' position robustly.
Pauline trained and qualified with a property litigation specialist firm in the city of London in 2004 and became a partner of a London firm in 2009. She subsequently took a sabbatical and has since worked, amongst other things, on the Grenfell Tower Fire Public Inquiry for some of the bereaved, survivors and residents since 2019 with a leading human rights firm. She joined Russell-Cooke in 2021.
Experience
Acting successfully in a boundary dispute and obtaining indemnity costs order against opponents
Acting successfully in a real property dispute concerning trespass with other claims and obtaining indemnity costs order against opponent
Acting successfully for a charity in a dispute with their landlord regarding cladding remediation costs resulting in a withdrawal of service charges
Advising a number of groups of leaseholders in cladding remediation and building safety work related issues and successfully preserving their position in completing standstill agreements with opponents including developers and freeholders
Acting successfully for a Rent Act tenant in the Court of Appeal
Acting successfully for a freeholder and managing agent in resisting leaseholders' application to appoint a manager in the Leasehold Valuation Tribunal
Acting successfully for a developer in a dispute relating to restrictive covenant and easement resulting in a satisfactory settlement
Memberships
Member of the Property Litigation Association
Pauline's highlights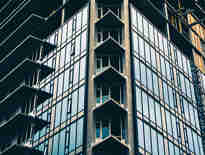 Hippersley Point—an important decision on the Building Safety Act
Following the tribunal's decision in Waite v Kedai, Russell-Cooke senior associate Pauline Lam and Robert Bowker of Tanfield Chambers...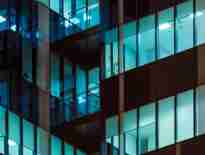 Events
A seminar on the Building Safety Act 2022: Where are we now?
Where are we now?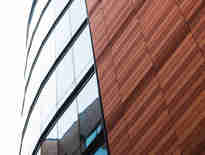 Building Safety Act 2022: remediation orders and the implications for the construction sector—Construction Law
Pauline Lam, senior associate, has appeared in Construction Law, examining the first Remediation Order under the Building Safety Act 2022 and the expected implications.
View all News & Insights