About Pippa
I am motivated by the exceptional work that my clients do every day.
Pippa advises charities, social enterprises and other not-for-profit organisations on all aspects of charity law. Pippa combines a strong general practice advising on governance, fundraising and trading, mergers and grant making (including overseas), with a particular expertise in philanthropy, where she advises both individuals and businesses on their giving. She has helped establish a number of family and corporate foundations.
Pippa Garland translates complex legal matters into language that can be understood by those without a legal background. She summarises conversations into concise notes that can be shared and is always keen to come up with solutions that work for everyone.
Experience
Supporting a family foundation on its engagement with a Charity Commission regulatory case, including  providing a robust response to the Commission, resulting in an official warning being overturned
Advising a number of FTSE 100 listed companies on the establishment of corporate foundations, including managing the ongoing relationship between the corporate founder and the charitable foundation, and the endowment of multimillion pound donations to the foundation
Advising on a merger between two household name cancer charities, and registering a new charity with the Charity Commission to receive the assets of both charities
Advising on the incorporation of a large international aid charity, which included advising on the transfer of assets around the world from the original trust to the new corporate charity
Providing ongoing fundraising advice to household name charities, in particular, advising on complicated commercial participator arrangements
Working with a team of accountants in successfully applying to HMRC for recognition of a German charity as a charity for tax purposes in the UK, qualifying for tax exemptions and being only one of a handful to do so
Providing advice on overseas grant making and compliance (including HMRC and Charity Commission) for overseas charities and donor advised funds
I approached Pippa and the Russell-Cooke team with a conflict of interest issue that we needed guidance and a fast turnaround on. The team understood the problem instantly and provided us with a practical solution, with advice for the trustees and supported us throughout. A refreshing, no nonsense approach that literally stopped me feeling I needed to do the heavy lifting. Fantastic support.
Memberships
Trustee of FoodCycle
Public Affairs Committee Member, Philanthropy Impact
Member of the Charity Law Association, working group member on corporate transparency and register reform
Rising star!
Pippa's highlights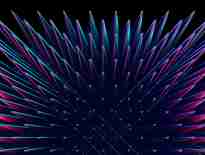 Events
Artificial intelligence for charities: curse or cure?
Curse or cure?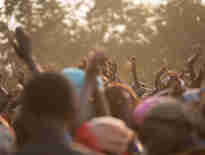 IPs helping charities in financial difficulty — Recovery Magazine
An article co-authored by senior associate David Fendt and contributed to by partner Pippa Garland has appeared in R3's Recovery Magazine, exploring the challenges facing charities...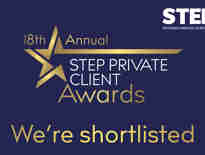 Russell-Cooke philanthropy team takes a STEP in the right direction with award win
Russell-Cooke announces winning the 'Philanthropy Team of the Year' award at the STEP Private Client Awards 2023-24...
View all News & Insights