About Richa
I pride myself in being professional and reliable and communicating effectively with my clients to deliver results for them.
Richa has experience in advising corporate clients on non-contentious real estate transactions. Her varied practice includes acting on acquisitions and disposals of commercial property and residential property, landlord and tenant matters (including estate management) and real estate finance. Her clients range from investors to corporate occupiers to lending institutions.
Richa is known for having a practical, proactive and personable approach in her dealings with clients.
Richa is fluent in written and spoken Hindi, spoken Punjabi and has a good knowledge of Farsi.
Richa was very professional in her approach to the job in hand. She worked extremely efficiently and got the results that all parties wanted. Would strongly recommend her.
Experience
Acting for an investor in relation to the property aspects of a refinancing of a car park with 90 leases and three residential leases with a major lender and a total value of approximately £4.5 million
Acting for a purchaser of a newly built mixed-used property (residential and retail) valued at £6 million; advised on planning matters and liaised with the firm's construction and corporate teams
Assisting a wider team of six people based across two offices in relation to the sale of a portfolio of properties with a total value of £62 million subject to 43 occupational leases
Leading the acquisition and financing aspects of a commercial freehold property portfolio subject to occupational leases valued at £5.5 million
Acting on the grant of a lease of a mixed use multi-storey building for an annual rent of £400,000
Managing the acquisition of a high-end restaurant unit in Essex for an annual rent of £100,000 per annum
Acting on the purchase and sale of two residential properties in the Cadogan Estate with a combined value of approximately £8 million
Richa's highlights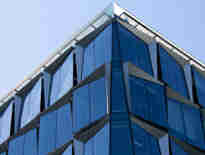 Real estate legal news—October 2023
Welcome to the second edition of Russell-Cooke's real estate legal news. It's now been six months since we published our inaugural newsletter...
Dark kitchens—commercial lease considerations
In this article we look at the benefits these new venues provide food entrepreneurs and the legal issues they should consider before entering into commercial lease...
View all News & Insights