About Stephen
I help individuals, charities and corporations avoid all kinds of property-related disputes when I can, and resolve them when I can't. I have a particular interest in improving the country's housing stock through the work I do with large PRS and build-to-rent clients.
Stephen acts for both landlords and tenants, advising on all aspects of commercial, residential and mixed use property related disputes.
He is highly experienced at resolving all forms of property dispute through alternative dispute resolution processes or court proceedings as required.
His practise includes: recovering possession of residential and commercial property; acting in commercial lease renewal proceedings; right of way disputes; enforcing guarantee agreements; the application of legislation relating to houses in multiple occupation; rent repayment orders and right to rent checks; service charge and rent arrears collection; tenancy deposit protection disputes.
Stephen has been a trusted advisor to the UK's largest listed specialist residential landlord for over 15 years and acts for numerous other large scale professional landlords. He regularly provides training to landlords and managing agents on their rights and obligations in respect of their work within the private rented sector.
He also specialises in advising landlords of large scale build-to-rent schemes across the UK, in particular working closely with them to develop internal procedures and policies and standard documentation to enable their developments to thrive and then acting for them in any property related disputes that may arise.
He trained at Russell-Cooke and qualified in 2009. He was promoted to the partnership in 2020.
Memberships
Member of the Property Litigation Association
Member of the UK Apartment Association
Stephen's highlights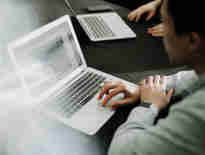 Events
The role of the independent administrator — how to navigate the traps and pitfalls
How to navigate the traps and pitfalls
The Renters (Reform) Bill 2023 – a blessing or a curse for the private rental market?
Renters reform bill could 'shrink' property market - FT Adviser
View all News & Insights