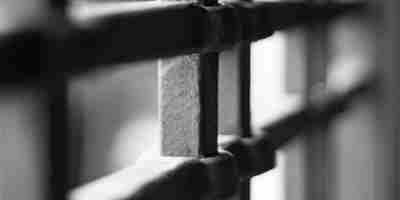 Behind bars—the crisis in Britain's prisons and the urgent need for reform
Partner Martin Rackstraw exposes the alarming reality of Britain's prisons, raising an urgent plea for reform.
A prison system in crisis
On 26th September 2019 Rianna Cleary, an 18 year old inmate at HMP Bronzefield, gave birth, alone in her cell without medical help.  Her baby, Aisha, did not survive. The recent inquest into this appalling tragedy found that it was not clear whether Aisha was stillborn or breathing when delivered, but if alive, she died within two hours after suffering brain injuries.  Her mother was forced to cut the umbilical cord with her teeth. The same inquest found serious systemic failings "which more than minimally contributed to Aisha being delivered in a prison cell without medical assistance and, following delivery, losing the chance of resuscitation and revival." The coroner heard that Ms Cleary had made two calls to staff asking for assistance that went unanswered.
Earlier this month, HMP Wandsworth, London's largest prison by population, was found by its Independent Monitoring Board (IMB) to be "unsafe and inhumane." Underinvestment, overcrowding and staff shortages have led to spiralling violence.
That followed a similarly scathing report on HMP Pentonville by its IMB, which amongst other horrors found a lack of hot water, issues with vermin and drain blockages leading to sewage spillages.  
Britain's prisons are full. Overcrowding has now reached such a crisis point that the Government has, almost unbelievably, been looking at the option of hiring out prison cells abroad. On a more realistic level, and rather more quietly, it is introducing measures to allow for the early release of short-term prisoners and speeded up deportations of foreign nationals. There is talk, decades overdue, of curtailing the use of short custodial sentences. 
How has our criminal justice system reached this lamentable state?  
To answer this then look no further than at the Government's own sentencing policy and that of its predecessor. Within days of the inquest into the tragedy at Bronzefield, it was reported that the ministers were looking to change the law so that shoplifters who offend repeatedly will face mandatory prison sentences. Whether this now happens or not, the intent and policy aim is clear: increase incarceration, playing on public fear of crime in the media, thereby gaining votes. Even as Justice Secretary Alex Chalk discusses measures to ease the current overcrowding crisis, he has indicated that he plans that certain sex offenders will serve even longer sentences. 
It is breath-taking that, at a time when the prison service appears unable to ensure the most basic standards of care and safety, even to vulnerable prisoners, the Government is contemplating locking yet more people up — and for non-violent offences. The fact that prison is expensive, ineffective, and now it seems often positively inhumane, does not bother those in charge of penal policy.
Ministers cannot say they were not warned about prison numbers, or that the problem has been caused by circumstances beyond their control. It has been created by its 'tough on crime' posturing, and the ever increasing sentencing powers given to the courts. The opposition will go through the motions of calling the Government to account, but the current administration has merely adopted 'New Labour's 'tough on crime'' approach, albeit that the gruesome consequence are now fully coming to light. The judiciary and Sentencing Council must also accept some share of the blame here too. 
How can we tackle the prison crisis?
The prisons crisis is perfectly fixable if those who are responsible take a pragmatic and humane approach. It would involve locking up fewer people so that prison resources can be directed to the most serious offenders, while non-dangerous offenders are monitored in the community. This would cost nothing, as community sentences are cheaper to administer than imprisonment and are more effective in preventing re-offending. Additionally, there would be a pool of prison officers who have experience dealing with offenders, who would be freed to work with them in the community. 
Suggestions on how could achieve this in practice:  
create a minimum custodial sentence, for any offence, of two years, or perhaps longer. (Short sentences are mainly useless)
abolish custodial sentences for anyone over the age of 65, unless there are exceptional reasons
amend the current absurd regime whereby a defendant only receives the full third discount on their sentence if their guilty plea is entered at the very first court hearing in the magistrates court. (There is no sensible reason why the full discount should not, as it used to, apply as long as the guilty plea is entered at the first opportunity in the crown court which is usually only a month or so later.)
Undoubtedly, there are other possibilities. All it takes is a dose of political courage and imagination. 
Martin Rackstraw is a partner in the fraud and criminal litigation team. He has been defending in serious and high profile cases for well over 20 years. Martin represents individuals facing serious allegations, particularly homicide, sexual allegations and drug matters.
Get in touch
If you would like to speak with a member of the team you can contact our criminal defence solicitors by email, by telephone on +44 (0)20 3826 7521 or complete our enquiry form.