About Martin
Being investigated or prosecuted for a criminal offence can be a frightening and bewildering experience. My overriding goal is to protect and promote my client's interests, while also supporting them through the process.
Martin represents individuals facing serious allegations, particularly homicide, sexual allegations, terrorism and drug cases. He is experienced in advising 'professionals' who face criminal allegations, such as teachers, lawyers, accountants and company officers. He has defended in many cases involving historic sexual allegations. He advises in cases involving allegations of assisting or encouraging suicide. He has particular interest and expertise in investigating and challenging convictions in miscarriage of justice cases.
Martin is highly experienced in cases that involve human rights and civil liberties issues and has for many years advised and represented journalists and media organisations facing criminal investigation or prosecutions arising from their activities. He has represented political activists and protesters, such as environmental and anti-war campaigners, who face criminal prosecution.
In financial crime, Martin defends in cases brought by the Serious Fraud Office, HM Revenue and Customs and other specialist investigators. He has acted in a series of multimillion pound prosecutions and investigations in recent years, and has particular interest in cases involving allegations of international bribery and corruption. He has experience of the particular challenges that arise in defending privately prosecuted cases, which are becoming a prominent feature of the legal landscape.
Martin defends in extradition cases, specialising in cases involving serious allegations or where complex human rights issues are at stake. He also advises clients in relation to mutual legal aAssistance requests and international criminal investigations more generally.
Having trained at Russell-Cooke, qualifying in 1995, Martin went on to become a partner and joint head of criminal law and fraud at a leading London firm, before returning to Russell-Cooke as a partner in June 2019.
He is one of the most reliable, organised and prepared solicitors I've worked with.
Notable cases
Homicide:

R-v-M - represented woman charged with murder following the alleged 'mercy killing' of her disabled son
R-v-A - represented defendant charged with fatal stabbing in 'mistaken identity' attack
R-v-B - represented defendant charged with fatal stabbing of victim in East London
R-v-Y - represented defendant prosecuted in relation to fatal shooting in a 'drive-by' gang-related incident

Terrorism: 

R-v-R - represented sixth-former prosecuted for possession of articles for terrorist purposes

Extradition:

R-v-CA - represented an individual facing extradition to Belgium for human trafficking offences, which was the first case under the 2003 Extradition Act to be heard in the then House of Lords
R-v-M - represented an individual facing extradition to Rwanda for alleged offences arising from the 1994 genocide

Sexual offences: 

R-v-H - represented an individual charged with outraging public decency, now the authority case on this offence when the charge relates to 'upskirting'

Fraud and financial crime:

R-v-M - represented individual prosecuted for multimillion pound VAT 'missing trader' fraud - at the time the largest VAT fraud prosecuted
R-v-L - representing company financial controller privately prosecuted for misappropriation of company funds
SFO investigations - representing company officers in relation to investigations into alleged multimillion pound international bribery

Other notable cases:

R-v-M - represented a Labour Member of Parliament prosecuted for misuse of expenses
BBC & Ors -v-Essex Police - represented a journalist and media organisations on applications for productions orders relating to journalistic material generated during the police operation to clear the Dale Farm traveller site
G - represented Home Office civil servant investigated for leaking documents to Damian Green MP
G – defending non-commissioned officer in the Coldstream Guards prosecuted for allegations of supplying ammunition to undercover police officers
Memberships
Member of the Defence Extradition Lawyers' Forum (DELF)
Member of the Fraud Lawyers Association
Martin's highlights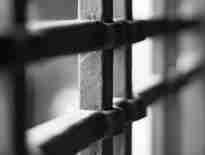 Behind bars—the crisis in Britain's prisons and the urgent need for reform
Russell-Cooke partner, Martin Rackstraw, exposes the alarming reality of Britain's prisons, raising an urgent plea for reform...
Scrapping the 'innocence tax' may save the Government money - The Times
What is the correct approach to sentencing an adult for an offence committed when he was a child?
View all News & Insights